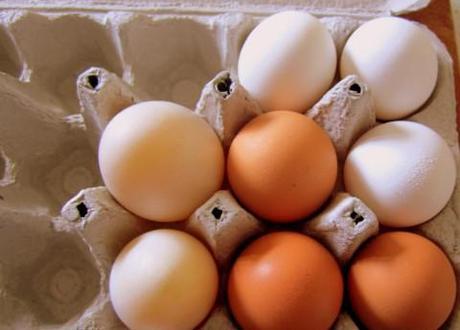 Time to ditch the eggs and reach for the bread? Low-carb diets linked to heart disease
The background
Women who regularly follow a low-carbohydrate, high-protein diet may be increasing their risk of heart disease and stroke, a new study suggests. Atkins-style eating plans are hugely popular as a way of losing weight, boosted by reports that super-slim celebrities such as Jennifer Aniston and Renee Zellwegger follow the diet.
But an international team of researchers have sounded a warning in The British Medical Journal, after monitoring 43,400 Swedish women over 15 years: "Those whose diets were low in carbohydrate but high in protein were found to be 28 per cent more at risk from heart attacks and strokes," reported The Daily Mail.
Reality show The Only Way is Essex popularised the phrase "No carbs before Marbs." Roughly translated, this means: "Avoid carbohydrates before going on holiday to Marbella" – or, presumably, any destination that requires women to wear bikinis.
What is the real risk of Atkins?
"Importantly, the Swedish diet looked at was more extreme than Atkins: in the latter, carbohydrates are gradually reintroduced after the initial weight loss stages," pointed out Stephen Adams in The Telegraph. "Other studies have found Atkins-style diets result in no raised risk to heart health."
Atkins strikes back
What the report actually shows is that "low carbohydrate-high protein diets are only associated with cardiovascular risk when used on a regular basis, without consideration of the nature of carbohydrates or the source of proteins," said Colette Heimowitz, vice president of nutrition and education for Atkins Nutritionals, reported The Independent. By contrast, Atkins "is a nutritional strategy which stresses nutrient-dense carbohydrates as part of a balanced eating plan," Heimowitz said.
British Heart Foundation: Protect your heart with a balanced diet
"This study highlights the need for us to achieve balance in our diets, rather than pitting nutrients against each other," wrote dietician Victoria Taylor at The British Heart Foundation website. "Try and include lean proteins and low fat dairy, wholegrain and high fiber carbohydrates, along with lots of fruit and veg and small amounts of healthy fats in your diet."