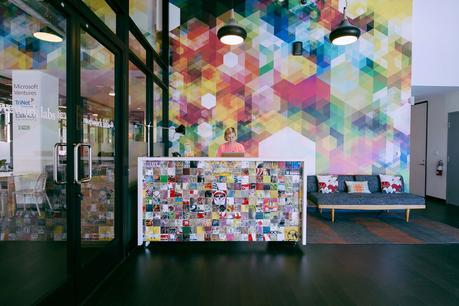 McKelvey directs all architecture, design, and construction activities at WeWork, a group of coworking spaces that has over 25,000 members.
Dwell on Design New York, taking place at Skylight Clarkson Sq from Oct. 2-4, will feature three days of stimulating discussions with industry leaders. Miguel McKelvey, co-founder and chief creative officer of WeWork, Morris Adjmi, founder and principal of Morris Adjmi Architects, and Matthew Rosenberg, founding principal of M Rad Architecture, will join us for a CEU-accredited session on "The New Meaning of Hospitality" on Saturday, October 3, at 1:30 p.m.
McKelvey founded WeWork in 2010 with Adam Neumann, who serves as the CEO. The company's workspaces are comfortable, communal settings that marry work and social activities. Here, we share a sneak preview of what McKelvey will discuss during the session.
Get your tickets now to join us for the show. For a full list of panelists, see this page of Dwell on Design New York's website.