Are you dealing with a glut of zucchini? Make a few loaves of this Healthy Zucchini Bread, and stash some in the freezer. Low in sugar, and high on flavour, it is sure to become a favourite.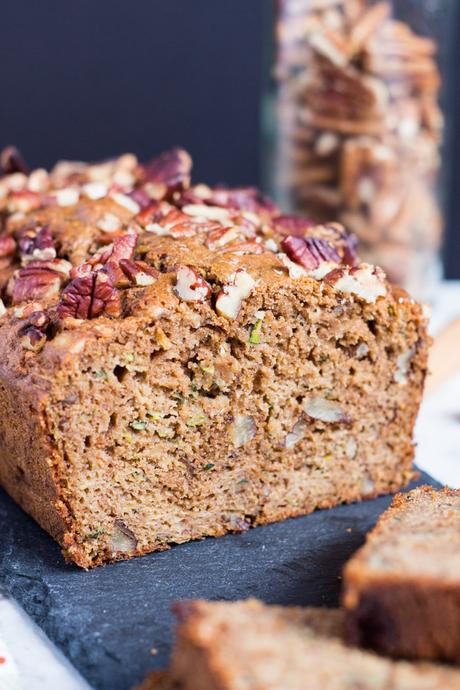 We have a lot of zucchini in the house at the moment; a situation that often arises at this time of year. On one hand, this is a good thing, as it means the garden is growing well. The downside, if it can be called that, is that we are eating a lot of zucchini. Fritters, pasta and raw salads make a regular appearance at the dinner table, yet don't seem to make a dent in the supply. So I whipped up this Healthy Zucchini Bread in an attempt to reduce the amount of zucchini in the vegetable crisper.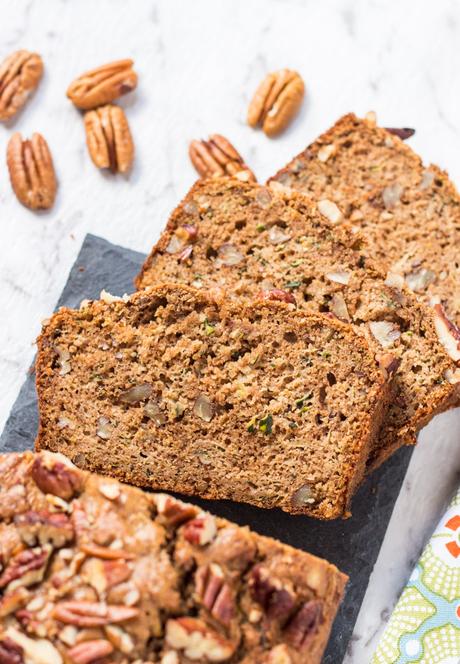 Vegetables in baked goods might seem odd, yet we eat them all the time. Carrot cake and pumpkin scones are two very good examples of this. So why not zucchini bread? The relatively neutral flavour of zucchini allows the added spices to shine through, and it pairs really well with chocolate.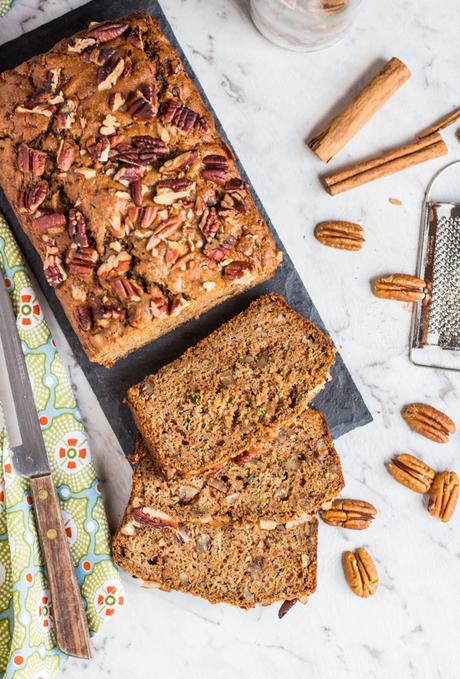 It is quite important when baking with zucchini to remove some of the moisture before adding it to the cake mix. I do this by squeezing the grated zucchini in a tea towel. If this step is skipped, liquid cooks out of the zucchini during baking, resulting in a dense and unappetising loaf. This healthy zucchini bread is still very moist though, even after squeezing the zucchini. It will keep for up to 3 days on the bench, although if it is very hot I would keep the cake in the fridge. Even better, slice the cake and freeze it, using layers of baking paper between the slices to stop them sticking. The frozen cake can be tucked straight into lunchboxes, and should defrost by lunchtime.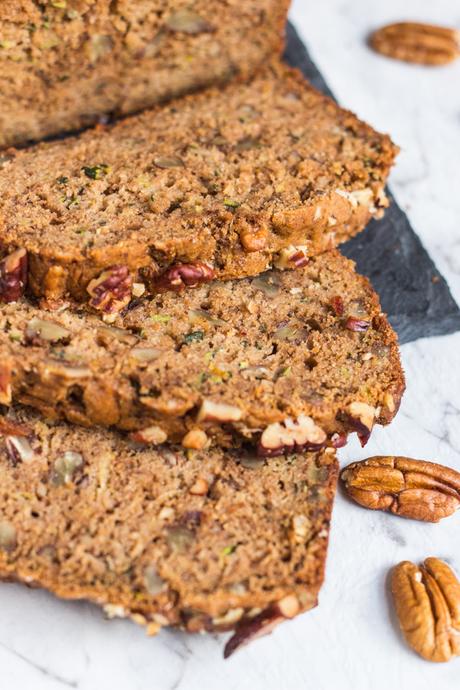 I don't bother peeling the zucchini, as we don't mind the small green flecks in the cake. However if making this for fussy eaters, I would highly recommend peeling the zucchini first. This will help you avoid those difficult questions as to what the green bits are. If you forget to peel the zucchini, just say it is apple cake.
Despite my best efforts, the latest zucchini seems to possess magical regeneration powers. I swear it just regrows when placed back in the fridge drawer, and this healthy zucchini bread didn't use as much of it as I would have liked. Looks like fritters for dinner again.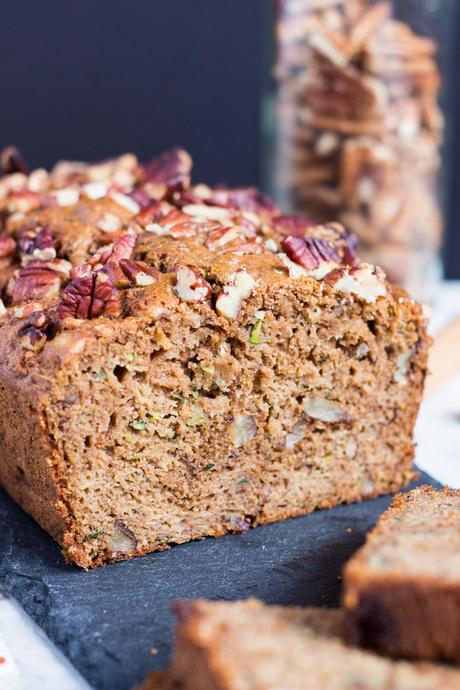 P.S. Looking for more ways to use up a zucchini glut? Why not try Zucchini & Pancetta Pasta, Lemon Feta Zucchini Noodles or Slow Cooker Mexican Chocolate and Zucchini Cake.