Our menu plan this week is crammed with quick healthy recipes that take little time to prepare yet are sure to be real crowd pleasers. Try our chicken burrito bowl, leftover stew pot pies, crumbed chicken fingers or crunchy fried fish.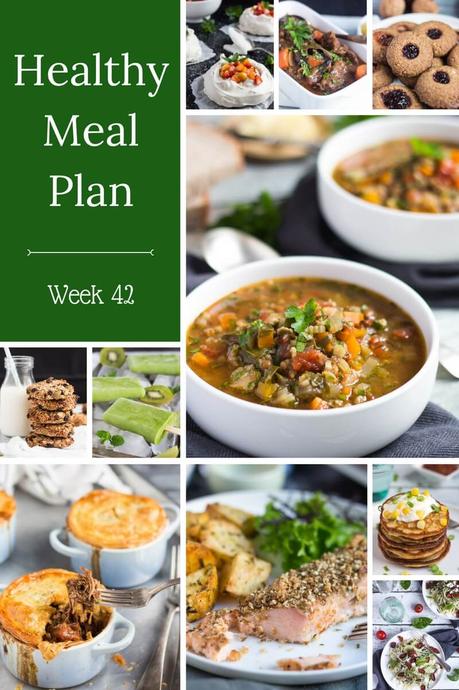 I always get confused about what to cook when the weather starts to change. It is like I forget what we like to eat in warmer weather, and I often find myself having to slightly tweak the menu when I discover that a hearty meal is not really suitable for warmer evenings. The easiest way to get around my inability to plan suitable meals is to cook a simple protein and add some easy side dishes. I can change the type of side dish with little stress if the evening is warmer or cooler than I anticipated. Win.
We also have great quick healthy recipes in our autumn menu plan this week. Slow cooker chicken burrito bowls, leftover stew pot pies, crumbed chicken fingers and homemade crispy fried fish are all easy to pull together with little effort. Enjoy!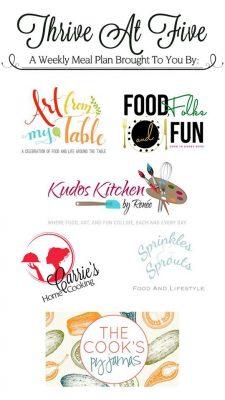 Autumn Meal Plan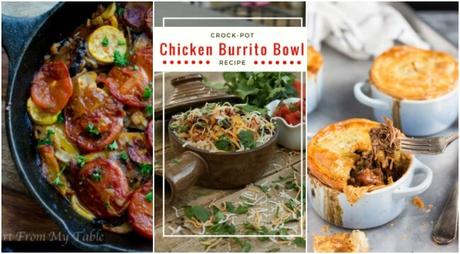 Baked Vegetable Medley - Greek Style via Art From My Table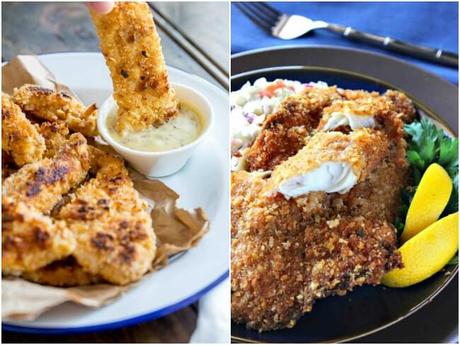 A Little Something Extra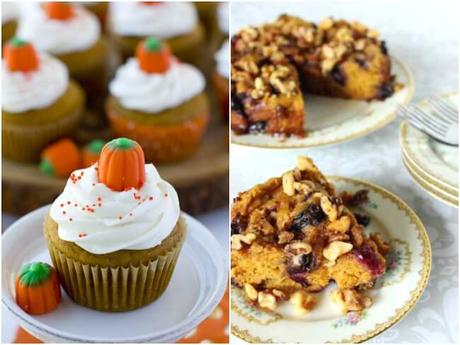 Pumpkin Cupcakes with Marshmallow Buttercream via Food, Folks & Fun
Slow Cooker Pumpkin & Blueberry Cake via Kudos Kitchen
#chicken #burrito bowls, pot pies, & crumbed chicken fingers are in the #mealplan Click To Tweet
Spring Meal Plan
Wednesday: Dukkah-Crusted Baked Salmon Fillets, served with Leftover Mashed Potato Cakes and green peas.
Thursday: Green Chicken Curry, served with steamed jasmine rice.
Bon Appetit!