This week's winter menu draws on my stash of freezer friendly meals, whilst our summer menu makes great use of seasonal produce. Stuffed Asian peppers, lemon feta zoodles, pork tacos with a corn nectarine salsa, oven roasted ratatouille and easy chicken spinach lasagna roll-ups make for a great week of easy meals.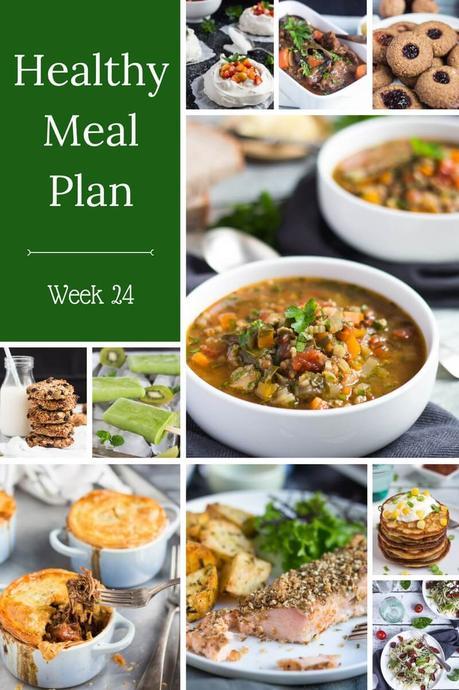 I came to the conclusion this week that my freezer was far too full. Having to hold everything in whilst I slammed the freezer door shut was a bit of a giveaway, so this week I have been working my way through my stash of freezer friendly meals to make space for even more freezer friendly meals. It's always good to have a variety on offer.
A few weeks ago I made a less-than-successful slow roast lamb with potatoes. Six months on and I am still trying to work out the (near) new oven, and this meal just didn't do it for us. Unfortunately I had loads of unappealing left-overs that we didn't want to eat. So I blitzed everything together and popped a pastry lid on top, then shoved it in the freezer. I put the pie on our menu this week, and I have to say the leftovers were far taster than the original dish. The lesson I gleaned from this - pastry makes pretty much anything taste better.
If it is summer in your part of the world, our summer menu this week has some great recipes for using up all that seasonal produce. Enjoy!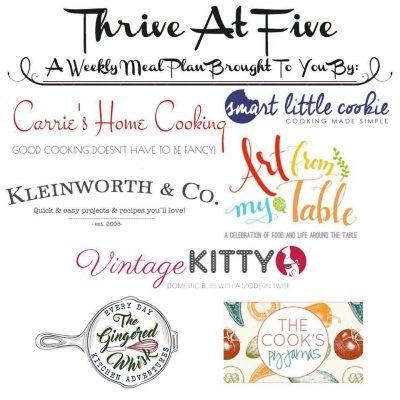 Summer Meal Plan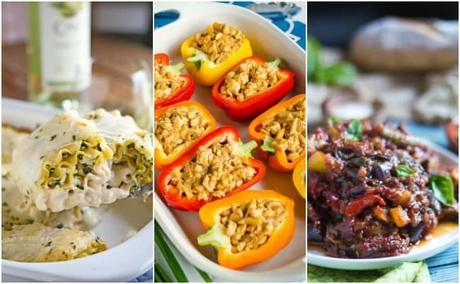 Chicken Spinach Alfredo Lasagna Roll-ups via Kleinworth & Co
Asian Chicken Stuffed Peppers via Art From My Table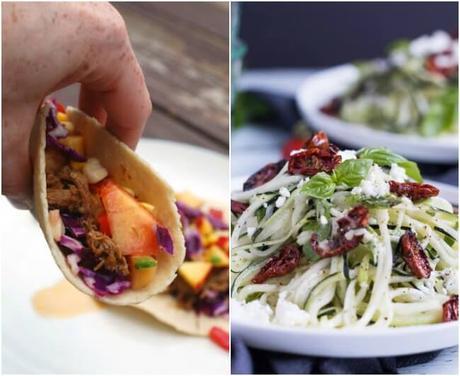 A Little Something Extra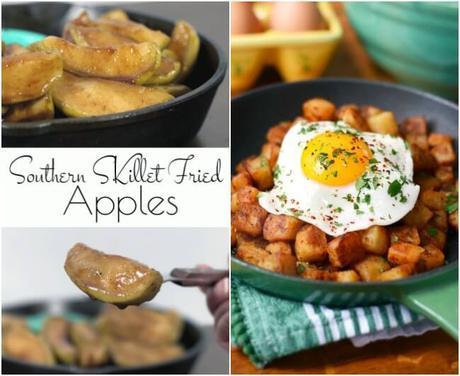 Southern Skillet Fried Apples via Carrie's Home Cooking
Crispy Aleppo Pepper Breakfast Potatoes with Sunny Side Up Eggs via Vintage Kitty
Use up your #peppers & #zucchini with our quick & easy #summer #mealplan this week. Click To Tweet
Winter Meal Plan
Sunday: Lasagna (made with my Bolognaise sauce and Bechamel sauce) served with green salad
Monday: Lemon & Fennel Risotto
Bon Appetit!
* This post contains affiliate links. Should you purchase anything though these links, I will receive a small commission at no additional cost to you.