I've mentioned before how much I really like tea hair rinses, and how great they make my scalp feel.  I've also used an apple cider vinegar hair rinse to close up the hair cuticle, and help prevent split ends. So recently, I had the brilliant idea to combine both into one healthy hair rinse!
Here's what I did….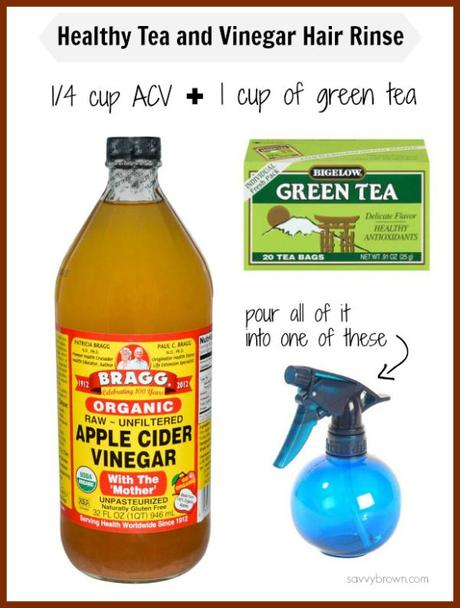 Directions:
Let the tea steep for an hour so that it's both strong and cool. I drop a green tea bag in a large mug when I get in the shower on washing day. That way, by the time I'm done with my hair routine, it's ready to go.
Pour the cooled tea and ACV into a spray bottle and shake. While hair is still wet from detangling, spray the mixture into  the hair section by section, massaging the scalp and pulling your fingers through your strands as you go. Let sit in the hair for another 5-10 minutes and then rinse out thoroughly.
I styled my hair into two-strand twists as usual and the next day when I took them out, my hair was nice and soft and stayed that way for days!
The best part about this hair treatment is that it's CHEAP!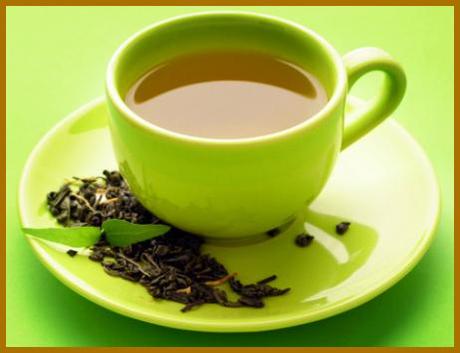 • What kind of rinses do you put in your natural hair?