A healthy Lifestyle requires balanced physical and mental wellness which is little difficult to manage due to our hectic everyday living. So it is advisable to make small easy-to-manage changes in our day-to-day living, in order to maintain it for a longer duration.
A few simple ways to improve your lifestyle is by making small changes
Drink lots of water – Especially when you wake up in morning, have a glass of water. Water helps to clear our system, bring on metabolism rate and flush out the toxins. It is also believed that it helps to reduce weight!
Eat smaller meals more often –  add healthy snacks to our daily routine apart from three meals ( breakfast, lunch, dinner ), this way you will feel more satisfied and energized throughout your day. Also, acidity issue will also get reduced.
Indulge in physical activity you enjoy- Like dancing, brisk walk or swimming if you don't like to do jogging or gyming.
Sleep enough – Some studies says that adults need at least 7 hours of essential sleep every night to stay fit.
Have Fun- Stay connected with friends and family, find a hobby, go for fun activities. Remember – happy people live longer.
---
There are many health products available now to help one achieve healthy lifestyle and few weeks back I got introduced to Green Brew Coffee– it is a Natural Green coffee that uses the finest coffee beans without roasting the extracts of the coffee. It contains chlorogenic acids which is beneficial for health and weight loss.
Green Coffee Benefits
Boosts energy
Reduces weight
Appetite suppressant
Anti aging effects
Contains antioxidant
Removes stretch marks
Reduces sugar cravings
Supports metabolism
Battles cancer
Natural detoxifier
Controls blood pressure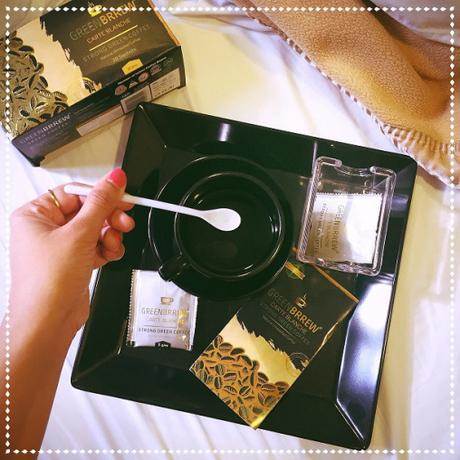 This was the first time we had a green coffee. Unlike green tea, it is also not good in taste and it's stronger as it is a coffee, so we had it with sugar and milk. The brand claims it to be helpful in weight management and suitable for both men and women. Although, it is needless to say that a proper diet and exercise elevates the chances of a healthy weight loss.  For more information about their products you can check their website.
Life is all about balance. So eat healthy and stay healthy!
*Disclaimer – The content in this post is purely meant for educational purpose only and not meant to be a replacement for a doctor consultation, nor is it a medical recommendation or prescription of treatment.
*Image courtesy- Google