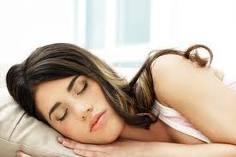 Better sleep refreshes us like no other things create. First make a schedule for sleep. Early sleep with early wake up can give soothing effect for your health. Always take 8hrs sleep. Your sleepy room must be cool and comfortable. Mattress also be soothe for sleep. Keep TV or computer like things out of the room. Complete your work at least 2hrs before for going on bed. Don't use caffeine or tea when you need to sleep, because these things can lead to poor sleep and mostly it will keep you away from sleep.
Tired feet can cause of wakefulness all night so in this case Peppermint oil and rosemary oil are the best good herbal treatment for feet, using these oil you will feel soothing effect in your feet and can take comfortable sleep at all. Most people can't take proper sleep cause of stress and anxiety, so they must take aromatherapy oil, which can dispel stress, and bad feelings, which causes you to not sleep. Using of Lavender and lemon oil can less your anger and stress.
Taking sleeping pills for sleep is harmful; just tackle those reasons that cause of sleeplessness. You must take natural sleep rather than artificial sleep from pills. If you feel that your not sleeping in time then read a book, after some minutes you will feel sleep and naturally will go on bed. Exercise helps to promote a better sleep for you. Everyday in morning you should do exercise in daily routine, doing this you will never feel unsleeping. Because exercise help to activate the alerting mechanism in brain. You will gain restful sleep.
Don't go for sleep hungry, Take some food but not too much oily or full of obesity, just some kind of cereals, snacks or soft kind of food. Always keep away spicy food at night otherwise you will feel disorder in your sleep. Do not drink too much water at night then you would have to wake-up repeatedly and your sleep will disturb. Healthy body has healthy sleep. So always take care of your body for your better sleep.