An Affair doesn't have to be a deal breaker.
Healing after an affair is a difficult task. It requires lots of work by both parties involved.  It's something I have blogged many times about, but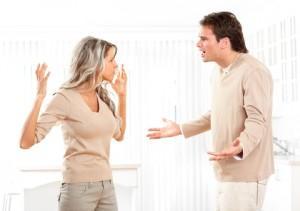 given the questions and comments that always follow, I know it's a continuing need for many.
I've written before about what needs to happen in this process of healing after an affair, from forgiveness to remorsefulness, rebuilding of trust and returning to a free loving relationship again. It is hard work and I am not here to tell you any different. 
But I am here to tell you that if you want it, it can be done. An affair doesn't have to be deal breaker. Healing after an affair is entirely within your reach.
I have been fortunate to have experienced this in the privacy of my office with a very special couple. As always, I will not use their real names and of course wouldn't give away any identifying information.  But I feel compelled to tell their story, hoping it might give encouragement and hope to anyone who has suffered the ramifications of this horrible experience and is seeking healing after an affair.
Susie and Sam came in to see me after Susie had discovered that Sam had an affair with a co-worker. The usual presenting factors were there: For Susie, anger hurt, disappointment, profound and sweeping losses leading to physiological and emotional changes.  Some of the changes involved her sense of control over her life, her self-respect, and even her very concept of who she was. Feelings of abandonment, humiliation and neediness were also in her daily thoughts. Sometimes the complex swirl of emotions made her feel as if she was "going crazy."
For Sam, he was feeling a loss also, of the excitement and companionship of the lover. But in addition he was feeling terribly guilty and remorseful.  Although there was some relief that the truth was out and that lying and deceit were no longer necessary, he also had to contend with the constant questions from his spouse and accusations about what he had done to ruin the family unit.
Susie and Sam were textbook cases feeling and experiencing all of the ramifications of an affair on their marriage.
But they stayed the course and came to counseling regularly, working the process I outlined for them. Some days the sessions were tumultuous and seemed as if the prognosis was poor. They wondered if there could really be healing after an affair.  Other days, they were goal driven and purposeful.
Some days the exit(divorce) card was thrown in.
Feelings were shown and words were said without censorship. 
They both, although sometimes resistant, kept going. The healing began. What was learned was this: 
If 2 people love each other and want to repair the damage if can be done.
They realized that a marriage is hard work and they were finally both doing the work. They realized that they will always have to work on their relationship to keep it healthy. Sam was able to show Susie that he could feel her pain and began being compassionate to her for the hurt he caused her. He was able to realize that what he thought his lover provided was only how she made him feel. He realized that his lover was not a replacement for himself but an alteration of his basic sense of self.
And the biggest lesson was that he could find all of this with the woman he was with, his cherished wife, as long as they both were willing to open themselves to change.  Healing after an affair was not only possible, it had taken place.
A happy ending to an affair and a happy beginning to a future for both of them.
An affair doesn't have to be the end of a marriage. Indeed, even in the case of an affair, if two people love each other and are willing to work to repair the damage, working toward healing after an affair, they too can build a lifelong relationship – the gift of a lifetime. 
If you need healing after an affair He said She Said I Said E-book can help you with a plan to save your relationship.