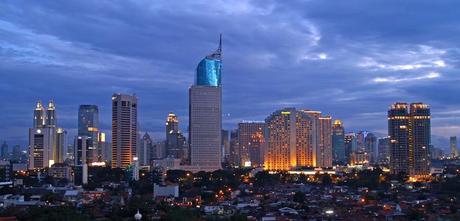 Indonesia, the country of over 17,000 islands, is one of the most exciting places to visit throughout Asia. Great weather, friendly locals, and immense diversity all provide a winning foundation for the perfect trip. However, many visitors limit their enjoyment by committing the simplest of mistakes.
Holidays are a chance to break free from the realities of modern life. Nonetheless, you cannot ignore the need for financial responsibility. When it comes to booking those long-haul flights, it's always worth taking the right steps for a better deal . Save some money before you arrive, and you'll have more cash ready to enjoy those upcoming adventures.
While you aren't going to see every island, you shouldn't limit yourself to just one. Java, Sumatra, and the Maluku Islands all have unique things to offer. Meanwhile, many of the popular collectives can be broken down into smaller islands and towns. Internal Indonesia travel is best experienced through an organised itinerary. Otherwise, you could miss out on many of the top attractions.
The people of Indonesia are usually very accommodating. Unfortunately, the facilities in some of the locations might not be. Therefore, it's vital that you pack the right clothing and accessories needed for a comfortable holiday. Otherwise, you could find that you end up wasting large portions of the trip searching for those items.
Perhaps most importantly, you should get hold of some Indonesia Rupiah . If this isn't possible before arrival, you'll want to access some at the airport. Assuming that bank cards will suffice is probably the worst mistake you'll ever make. Not least because many Indonesians don't speak English. Being in a foreign country without money or a way to communicate can be very stressful indeed.
Money isn't the only thing to consider before travel. Arriving on Indonesian soil without the necessary visas or tourist permits will cost you time and money. This negative experience will put you in a negative frame of mind before the adventure has even truly started. Besides, if you're on a tour, it could result in missing the departure for those internal adventures.
Indonesia is a country where you could keep yourself occupied with activities for years. However, you will need some time to recuperate too. Bali is probably the most common place for a day or two of immense rest and luxury. But even if you don't visit this location, the nation is blessed with many great beaches and spa resorts.
Finally, you must avoid the basic travel mistakes like drinking tap water. This has become a far less common issue in world travel, but this is one part of the world where you must respect it. On a similar note, those with sensitive stomachs will need to think about their food choices . Seriously, getting ill is not fun on any holiday. It can be even more disastrous when staying in a place with limited healthcare.
A little preparation can go a long way to enhancing your stay. Give those elements the appreciation that they deserve, and Indonesia will be sure to satisfy your wildest desires and more.