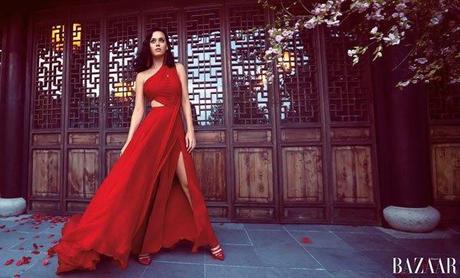 Harper's Bazaar October 2014 Cover Girl
Now that today is officially autumn, red seems to be the most captivating and irresistible color to wear as evidenced on the fall runways by Prabal Gurung, Tom Ford, Dolce & Gabbana, and Prada, to name a few. Harper's Bazaar also decided to go with the color on their October issue with Katy Perry as the "Lady in Red," which you can see more of here. So if you're going to wear red, now's the perfect time to rock it and we've got the hot, bold accents to heat up your look: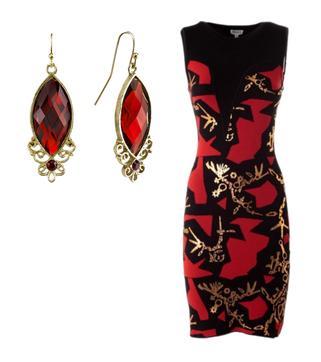 Drop Earrings from the Red Bouquet Collection
We're especially excited to introduce our new Red Bouquet Collection. The lovely pair of drop earrings above are nickel-free and made with multifaceted and navette shaped epoxy stones. The golden embellishments on the bottom are accented with red glass crystals to add a little more sparkle to your everyday look.
How will you be sporting your red this season?