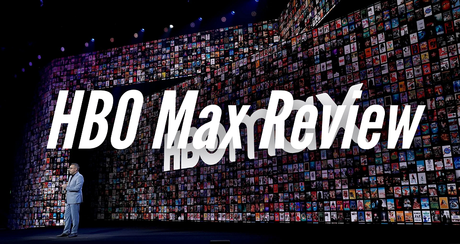 To survive the video streaming wars, a service must include exclusive shows and movies people cannot stand to miss. Even better, is bundling content from several sources and promising must-watch future content. Enter HBO Max, the streaming service from WarnerMedia Entertainment (WarnerMedia is owned by AT&T). HBO Max includes an excellent mix of premium HBO shows; new originals; a trove of popular and classic movies from AT&T-owned brands; and cartoon and anime shows. HBO Max also includes top video streaming features such as offline downloads parental controls, multiple account profiles, and audio descriptions. However, HBO Max costs more than most other on-demand streaming services and does not yet have much 4K content.
HBO Max vs. HBO Go vs. HBO Now
HBO Max is the third streaming service to include the HBO name, so you may be confused about how all these services differ. Recently, HBO announced that it would sunset HBO Go effective July 31. All of HBO Go's customers will be moved to HBO Max. HBO Now is now simply called HBO.
HBO is the service to get if you only want HBO's original content. HBO Max, as I discuss in the next section, includes all HBO shows, plus a ton of content from WarnerMedia's other media branches.
Since HBO and HBO Max cost the same, you may be wondering if there is any reason to choose HBO over HBO Max. Now that HBO Max supports Roku devices, there really is not.
What Can You Watch on HBO Max?
HBO Max's deep library of content is comparable in size to that of Disney+'s, which is to say it is expansive. The service combines current and classic HBO shows, new originals (called Max Originals), and select shows and movies from other WarnerMedia brands including Warner Bros., New Line Cinema, DC, CNN, the Turner library, Rooster Teeth, Looney Tunes, and more. HBO Max also acquired streaming rights to other series and movies for the service. That said, Crunchyroll is now a Sony property, so you may see less anime content on the service going forward. For an updated list of streaming content, check out our feature on everything coming to HBO Max.
Starting with HBO's existing originals shows, the list of available titles includes Barry, Big Little Lies, Curb Your Enthusiasm, Chernobyl, Deadwood, Game of Thrones, Last Week Tonight with John Oliver, My Brilliant Friend, Oz, Real Time with Bill Maher, Sex and the City, Silicon Valley, Six Feet Under, Succession, The Sopranos, The Wire, 30 Coins, Veep, Watchmen, and Westworld. This trove of premium content is the backbone of the service and may be tempting enough on its own to attract subscribers.
HBO Max also includes several Max Originals, including Craftopia, a crafting competition show for kids run by Lauren Riihimaki; Legendary, a dance and fashion game show; Looney Tunes Cartoons, a new collection of Bugs Bunny, Daffy Duck, Tweety Bird, and Wile E. Coyote cartoons animated in the classic style; Love Life, an Anna Kendrick-led anthology series of love stories; The Not Too Late Show with Elmo, a talk show featuring Elmo; and On the Record, a documentary about the sexual abuse and assault allegations against Russell Simmons. Other original shows include entries in the Adventure Time: Distant Lands series, Doom Patrol (season 2), Perry Mason, Frayed, and The Dog House.
Are these original titles enough to compete with the massive and ever-growing number of original series created by Netflix and Amazon Prime? Maybe at this point. However, unlike services like Apple TV+ or Quibi, HBO Max can rely on its past content to attract potential subscribers.
Other shows from the wider mediascape on HBO Max include Adam Ruins Everything, Anthony Bourdain: Parts Unknown, The Bachelor, The Bachelorette, Conan Travel Specials, and Rizzoli and Isles, among others. HBO Max also has streaming rights to other big-name shows such as Friends, Luther, Rick and Morty, South Park, The Big Bang Theory, The Fresh Prince of Bel-Air, and Whose Line Is It Anyway? Friends, in particular, should appeal to all the Netflix subscribers who bemoaned the loss of the show. Babylon 5 Remastered is also now available for streaming on HBO Max.
No video streaming service is complete without a library of on-demand movies. HBO Max is no slouch in this category either, thanks to content partnerships with in-house (New Line Cinema and Warner Bros.) and external content sources (such as Studio Ghibli and The Criterion Collection). Popular films on the service include Alien, A Star is Born, Blade Runner: The Final Cut, Cast Away, The Fast and The Furious, Gangs of New York, Godzilla: King of The Monsters, Joker, My Big Fat Greek Wedding, Ponyo, Shazam!, Snakes on A Plane, Spirited Away, The Dark Knight Rises, V for Vendetta, and Wonder Woman.
Warner Bros. will debut 17 films on HBO Max the same day they hit theaters in the US this year. Think Dune, Godzilla vs. Kong, The Matrix 4, and The Suicide Squad, among others. Warner Bros. will return to theatrical releases in 2022, but theaters will have a shorter exclusivity window.
On the plus side, HBO Max will not charge you extra to watch these latest Warner Bros. films. Disney+, unfortunately, requires you to pay an additional one-time fee (typically between $30 and $35) to stream many of its newest releases, including Raya and the Last Dragon.
HBO Max features classic films too, such as 2001: A Spacey Odyssey, A Streetcar Named Desire, Casablanca, Citizen Kane, Gone with the Wind, Pride and Prejudice (both the 1940 and 1995 versions), Rebel Without a Cause, and The Wizard of Oz. Film fans should check out our roundup of the best movie streaming services and explore options such as CuriosityStream and Mubi.
Classic and contemporary animated series also make an appearance on HBO Max such as Adventure Time, Dexter's Laboratory, Teen Titans, The Flintstones, The Jetsons, The Powerpuff Girls, Samurai Jack, and Steven Universe. Over time, we hope more of the classic cartoons from AT&T-owned properties make their way onto the service.
With Crunchyroll out from under the broader AT&T umbrella, it is unclear whether HBO Max will retain all its anime content. It still has many of the anime titles from when it launched, including Erased, In/Spectre, Kabaneri of the Iron Fortress, Kill la Kill, Fullmetal Alchemist: Brotherhood, and Rurouni Kenshin. That is a decent list, but dedicated anime streaming services offer far more content. Even Netflix and Hulu feature more expansive libraries of anime content. AT&T-owned VRV is currently our top choice for dedicated anime fans, but since Crunchyroll was the largest component of its library, the future is unclear for it, too.
All the shows and movies from DC Universe are now moving to HBO Max, including Stargirl, Titans, and Young Justice. Some of the series currently on HBO Max include Batman: The Animated Series, Doom Patrol, Harley Quinn, and Teen Titans. DC Universe still exists, but it is strictly a comic book subscription service now.
Sports on HBO Max
One new and upcoming avenue of content for HBO Max is the result of the recent broadcast deal between Turner Sports (owned by WarnerMedia) and the NHL. Under this agreement, TNT and TBS gain NHL broadcast rights for 72 regular-season games and select postseason series, but more importantly, the deal extends streaming rights to HBO Max, too. These rights are not in effect until the next NHL season, however. ESPN+ recently announced streaming rights to a significant number of NHL games next season, as well.
An increasing number of primarily on-demand streaming services have expanded into the realm of live sports over the last few years. For instance, Prime Video has Thursday Night Football and select Yankees games (though the latter is only for residents of New York); Paramount+ includes Sunday afternoon NFL games, PGA Tour events, and NCAA basketball coverage; and Peacock streamed a live NFL playoff game last season, plus added IndyCar and WWE content to its lineup.
HBO Max Cost
HBO Max costs $14.99 per month, but a cheaper, ad-supported version is arriving in June for $9.99 per month. Subscribers to the cheaper plan will not be able to watch any of the 2021 Warner Bros. releases. HBO Max, like Disney+ and Netflix, no longer offers a free trial.
You can subscribe to HBO Max directly, via a mobile app store (App Store, Google Play), another video streaming service (such as Hulu, YouTube TV), or cable and broadband partners (including AT&T, DIRECTV, AT&T U-Verse, Spectrum, and Verizon Fios).
Most other on-demand video streaming services we have reviewed cost less than HBO Max. Amazon Prime Video costs $8.99 per month, while Netflix's Standard plan (the minimum tier we recommend) is $13.99. Both Paramount+'s ad-free plan ($9.99 month) and Disney+ ($7.99 per month) are cheaper, too.
You do not need to pay for your video streaming entertainment. Our roundup of the best free video streaming services includes options with on-demand and preprogrammed content. Out top pick for the category is NBC's because of its large library of mainstream shows and movies.
In addition to a web interface, you can download HBO Max on mobile devices (Android and iOS), media streaming devices (Android TV, Apple TV, Roku, and Fire TV), Samsung TVs, and gaming consoles (PlayStation 4, Xbox One, and Xbox Series X and S).
Web Interface
HBO Max's web interface uses an elegant, dark design with purple and white accents. The large thumbnails of shows and movies stand out and are not overcrowded on pages. You navigate HBO Max via a left-hand menu. Sections include Home, Series, Movies, Originals, Just Added, Last Chance, Coming Soon, a variety of different genre pages (each with a Featured, A-Z, Series, and Movies section), and hubs for all the other content on the service (such as DC, Studio Ghibli, Cartoon Network, and Crunchyroll). Annoyingly, while the Coming Soon page details when new content is arriving, the Last Chance section does not give dates for when shows and movies are leaving.
At the top of the page, you also get a persistent search bar and a profile icon. You can search by movie or show name, as well as by other terms that appear in a title's description and details sections (such as cast members, directors, and writers). Clicking on your profile icon reveals access to My List, a way to organize things you want to watch, and the Continue Watching sections. You can also manage your account and billing details, see what devices are logged in with your credentials, change parental control settings, and switch, edit, or create new profiles. HBO Max allows you to create up to five profiles. , by comparison, allows you to create six.
When you see something on HBO Max you want to watch, hover over it to add it to your list or to view details. Alternatively, you can just click on the show or movie thumbnail to get to its details page. For movies, this page includes the parental rating, basic audio and video streaming specs, a description, the release year, and the run time in the upper right corner. The video player takes up most of the screen. A list of cast members, directors, and any other crew members appears beneath the player. The landing page for TV shows looks identical, except that you can browse seasons and individual episodes at the bottom of the page.
Mobile Apps
We downloaded the HBO Max app on a Google Pixel 3 running Android 10 and had no trouble logging into our account. The app matches the color scheme and design of the web interface. We did not encounter any performance issues or lag when browsing content or launching streams.
You navigate the app via three icons in a bottom menu: Home, Search, and Profile. The Home section is functionally identical to the web version's Home section; it displays featured shows and movies, and curated categories of content as you scroll down the page. A hidden left-hand menu enables you to sort by content type and genre, as well as launch one of the service's specific hubs.
The Search section recommends Series and Movies based on what you have already watched, but you cannot quickly add them to the My List or download them from that screen. The Profiles section is where you create, switch, and manage viewing profiles (including changing parental control settings). This section also includes the My List feature, a list of all the titles you have downloaded for offline viewing, and a Continue Watching list. HBO Max makes it easy to manage all the entries in these lists or get rid of everything at once.
HBO Max's offline downloads feature works similarly to those of other services, including Disney+, Amazon Prime Video, and Netflix. You can download up to 30 episodes or movies at one time. You get 30 days to start watching an episode or film and 48 hours to finish watching it after you begin playback. HBO Max limits you to five copies of the same show or movie across all of your devices. We downloaded and watched an episode of The Wire without issue.
The app's Settings page also lives in the Profile section. From here, you can manage your account and billing details, set streaming and download preferences, opt out of notifications, and manage all the devices logged with your credentials. HBO Max should add a storage section for monitoring how much space downloads take up on your device, as Quibi and Netflix do.
Playback Experience
HBO Max's playback screen on the web is standard. Aside from typical playback and volume tools, you get a 15-second rewind button and closed caption options. However, there is no way to select a streaming resolution, which is disappointing.
Most of HBO Max's content is available in 1080p, but select titles, such as The Little Things and Judas and The Black Messiah, are available in 4K and HDR; these movies also support the Dolby Atmos and Vision standards. A representative confirmed that HBO Max plans "to support these formats for all of the films released from the Warner Bros. 2021 film slate." That list includes the upcoming Tom and Jerry movie and Zack Snyder's Justice League.
To watch 4K content and to take advantage of these standards, you need a supported media-streaming device (Android TV, Apple TV 4K, Chromecast, Fire TV, Roku, or Xfinity) and a fast internet connection. You can read all the device requirements and troubleshooting steps on HBO Max's help site. Apple TV+, Netflix's top-tier plan, and Amazon Prime all support 4K content and Dolby's high-end specs on select platforms, too.
HBO Max's mobile app has a similar playback screen, with the added benefit of a 15-second fast-forward button. Again, there is no way to select the streaming resolution. You do not get anything similar to Prime Video's IMDB-powered X-Ray feature that lists all the cast members that appear in a scene, along with other show details on either platform
HBO Now was never clear about whether the service restricted simultaneous streaming, but HBO Max supports up to three simultaneous streams, which we was able to confirm. Discovery+ supports four concurrent streams per account.
The service does specify that you need internet speeds of at least 5Mbps (download), which should not be a problem for most users. We tested streaming performance over Wi-Fi connection (140Mbps download) and, as expected, did not experience any issues with buffering streams. Vague video and audio streaming specs aside, an episode of Westworld looked crisp and sounded great.
Accessibility and Parental Controls
HBO max's closed captioning options are available right from the playback screen on both the mobile and web interfaces, which is convenient. You can change options related to the font (style, color, and size), background (color and opacity), and window. BritBox also makes the closed captioning settings available from the playback screen. Apple TV+ goes one-step further with tons of language options.
HBO Max now provides audio descriptions for some of its content. Per The Audio Description Project, 171 titles on the service support this accessibility option. Currently, this feature is only available on the web and mobile devices. Apple TV+, Disney+, and Prime Video all offer audio descriptions, too. When you enable audio descriptions, a narrator audibly describes what is going on in a scene, including changes in setting and character movements.
Parents should be pleased with HBO Max's parental control options. The first thing you need to do is create a Kids profile, which entails creating a secret PIN and adding your child's birth month and year. HBO Max then customizes the profile with suggested content restrictions, but you can also manually specify what TV shows and movies your child can watch by rating. This flexible approach is ideal and something that Netflix offers.
Your child cannot switch profiles without entering the PIN you used to create the account. However, I did notice that HBO Max only locked some content rather than omitting it entirely from the Kid's experience. For example, even if you set up an account for a very young child, the left-hand menu allows them to browse (but not watch) titles available to different age groups, such as 13+.
VPN
A VPN is an excellent privacy tool for protecting your internet traffic from the peering eyes of your ISP or any other malicious actors lurking on a network. An added benefit of a VPN is that you can use it to spoof your location online. This creates potential problems with video streaming services that offer geographically locked content. HBO max is only currently supported in the US and some US territories, so this poses a problem for any interested viewers outside the country.
Nonetheless, we tried streaming content from HBO Max while connected to a US-based Mullvad VPN server on both a desktop browser and from our Android test device. We was able to stream content on both devices without issue. Even if you do find that your VPN and video streaming service exist in harmony that does not mean they will continue to do so. Video streaming services are constantly working on new ways to detect and block VPN traffic.
With HBO now firmly embedded within AT&T's massive network of entertainment brands, it's no surprise that HBO Max offers a varied content library including classic HBO shows, popular movies, anime, and much more. Combined with the well-designed apps, the absence of ads, offline downloads, and multiple viewing profiles, HBO Max is impressive from a technical standpoint, too. Still, HBO Max is more expensive than most other video streaming services and does not yet include a ton of 4K content.
While HBO Max is a better value than the standalone HBO Now ever was, Netflix remains our Editors' Choice pick for on-demand video streaming services, due to its top-notch streaming features and popular originals. YouTube TV and Hulu + Live TV are our Editors' Choice winners for live TV streaming, because of their broad channel lineups and value.
HBO MAX SPECS
Starting Price - $14.99 per month
Concurrent Streams - 3
Live TV - No
On-Demand Movies and TV Shows - Yes
Original Programming - Yes
Anime - Yes
Ads - No
Offline Downloads on Mobile - Yes
PROS
Huge catalog of popular shows and movies from many sources
All Warner Bros. 2021 movies viewable the same day as theatrical releases
Attractive apps
No ads
Supports profiles and parental control tools
Offline downloads on mobile
CONS
Pricier than competitors (though a cheaper ad-supported tier is arriving soon)
Limited number of 4K titles
BOTTOM LINE HBO Max offers an impressive on-demand library and its apps support the latest video streaming features, including multiple profiles and offline downloads. It is pricey, however.