By Susan Duclos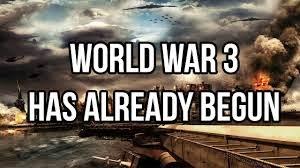 Hawk starts off his show connecting the biblical references to the "cataclysm" we are watching play out across the world, which shows that a massive 3rd world war is in the making right this very second. From Russia to Ukraine, China and Japan, ISIS in Iraq and Syria, Iran and Syria joining the battle, the whole Middle East and the East  is on the verge of exploding, although some could arguably say it has already begun. 
 Later in the show Hawk gets to his titled portion about HAARP targeting special ops explosions..... throw in some talk about the Russian Spetsnaz and you have a must-see informative show!
Sign Up To Live Free or Die and Susan Duclos' News Letter! For all our latest articles delivered once a day.
Cross posted at Before It's News