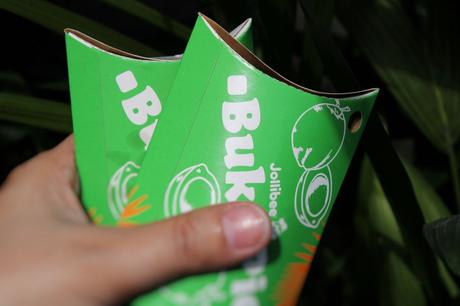 Buko pie is a two-crust pie filled with sliced buko in custard. This pie originated from Los Baños, Laguna. But if you can't visit Laguna or don't have a Colette's Buko Pie at Pasalubong nearby, the closest you can get is Jollibee's newest pie variant.
According to Jollibee, their Buko Pie is made from "real buko chunks and sweet-creamy filling." The pie was released yesterday (October 15th) and I was able to try it that same day. I can say that it does have real buko chunks but the creamy filling isn't too sweet. It is best eaten right away.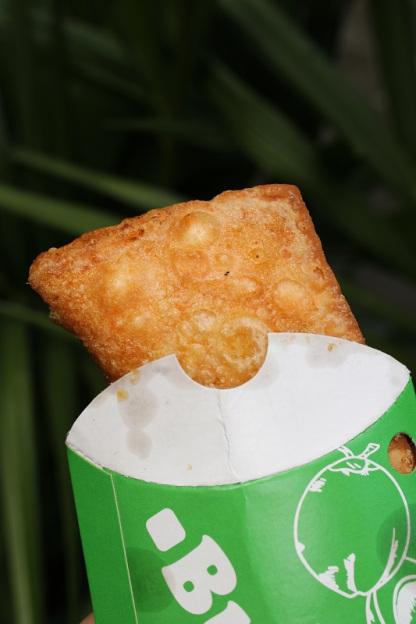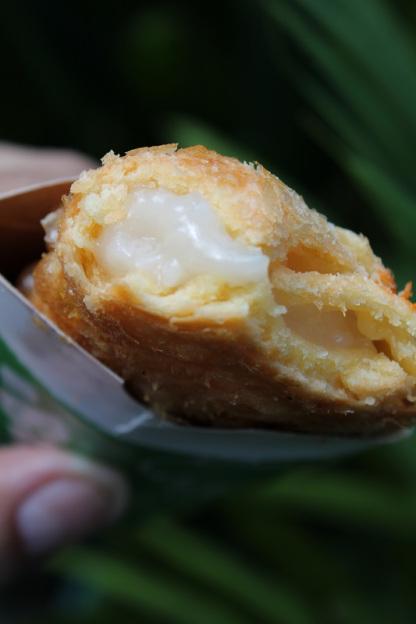 After trying Jollibee's Buko Pie, I suddenly have the urge to visit Colette's Buko Pie at Pasalubong. There is a branch near us but their iconic buko pie designed for sharing. I guess I can buy this when I have friends or relatives over. For now, I am settling with Jollibee's newest pie variant which they sell for P30 each and P89 for a set of three.
Jollibee's Buko Pie is now available Metro Manila and Luzon branches and will be offered in the Visayas and Mindanao starting October 28.
Happy eating!

Hola, kamusta? It's your girl from the north who blogs and creates videos! Follow and subscribe. Gracias! ❤