NorthSouthEastWest: Expat Dispatches
It's the middle of November so you know what that means: it's time for our monthly virtual four-way blogfest. We are:
North:
Linda in The Netherlands (
http://www.adventuresinexpatland.com/
)
South:
Russell in Australia (http://www.insearchofalifelessordinary.com/)
East:
Erica in Japan (
http://www.expatriababy.com/
)
West:
Maria in Canada (
http://www.iwasanexpatwife.com/
)
This month's theme? What is the
one item each of us can't imagine living expat life without
.
So have a seat, get comfortable and come around the world with us as we explore four different items from four different perspectives:
Here at
In Search of a Life Less Ordinary
, Maria shares what matters most to her;
At
Adventures in Expat Land
, Erica demonstrates why paper beats rock and scissors every time;
At
I Was an Expat Wife
, I ponder
whether it's possible to be too attached to my chosen item
;
And at
Expatria, Baby
, Linda's all for throwing off the bowlines.
Without further ado, here's Maria's post,
Have Passport, Will Travel
...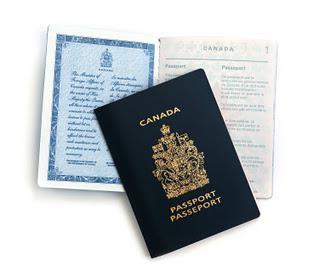 I'm madly in love with my passport. It's a very attractive navy blue, with a very unattractive photo of me on the first page. But what a treasure trove of memories lies within its covers: stamps and visas to wonderful places that I never thought I'd be lucky enough to visit. The few remaining blank pages — which seem so naked and vulnerable next to their more robust neighbours — are calling out to me, each one bursting with possibility.
Becoming an expatriate means figuring out how to turn a foreign country into a home. Of course we spend a great deal of time in our host country, deciphering the unspoken rules of behaviour, struggling to master the language, and generally going about the business of building a life. But one of the biggest perks of expat life is discovering a hitherto unknown corner of the world — just begging to be explored — right outside your new front door.
When I lived in Singapore, I couldn't wait to dive into Asia. In the beginning, we didn't stray too far from home: a weekend in Bintan, a drive across the Causeway to Malaysia. It only whetted our appetite. We started to venture further afield: Bangkok, Phuket, Bali. Then Hanoi, Saigon, Sydney, Beijing.We became travel junkies, constantly searching for our next fix.
Moving to France put the glories of Budapest, London, Istanbul and Barcelona right at my fingertips. With each stamp I collected in my passport, I also collected experiences that would thrill, awe, and change me forever.
The stamps themselves are utilitarian in appearance, clearly designed to expedite, not delight the senses. Yet somehow my pages became the canvas for a dizzying collage of color and shape. Each stamp is just different enough to let a little sliver of personality shine through. The hues vary from sombre black to delicate lavender. A bright green Indonesian stamp shares space with a cobalt blue beauty from Chiang Mai. The Chinese stamp is so aggressive in its red fluorescence that it makes my eyes hurt.
Shapes, too, differ. The Australian entry stamp is elegantly rectangular in shape, while the exit stamp is round with curved text. The triangular exit stamp from Thailand sits atop its squarish counterpart, forming a tidy little house. The stamps from the EU are disappointingly similar: minimalistic boxes featuring a line drawing of an airplane (First the Euro took away the fun of shopping with exotic currencies such as the lira and franc; now half the pages in my passport exhibit a mind-numbing sameness). And here's a delicious taste of irony for you: the American stamp has no borders.
The humble stamp pales in comparison to its flashier cousin: the visa. Visas are passport rocks stars. The English and Chinese characters of the staid Chinese visa are printed in a muted green ink. There is a faint watermark of the Great Wall in the middle, which elevates it from merely an official document to a cultural work of art. The Vietnamese visa is vaguely intimidating, the Indonesian one is disappointing in its absence of Bahasa, and the Turkish one looks like a groovy watercolour painting.
Mingling with the joy in these pages is regret for the stamps that aren't there: the family vacation in India and the house-building trip to Cambodia that never materialized because our time in Asia ran out before we could make them happen. A weekend jaunt to Venice was likewise abandoned when we left France to return to our home in Canada.
There is sadness here, too: my Singaporean Dependant's Pass has been cruelly defaced by the single word — CANCELLED — stamped across it.
Last weekend, my daughters and I drove to Niagara Falls and across the border into the United States. Our old passports expired a couple of years ago, and we had our new passports with us, pristine and unsullied by the familiar tangle of stamps we'd grown to love. These passports aren't dog-eared and worn around the edges from years of handling; their pages aren't smudged and scribbled on by immigration officers in dozens of countries. It pains me to say that they have no visas between their shiny new covers.
The photo, however, is still unattractive.
I couldn't imagine living expat life without my beloved passport. But I'm not an expat anymore. My scuffed and tattered former passport sits like a relic in a drawer, its corners roughly clipped (If you'd like to draw an analogy involving birds' wings at this point, knock yourself out. I don't have the heart to do it myself).
This new passport is like a stranger to me, but there's one thing that hasn't changed from my old expat life: the empty pages are calling to me with their siren song. I think it's high time I did something about it.
[Image Credit: iStockphoto.com/kislev]
Is there anything you can't imagine living expat life without? Like Maria, is your passport more than just a document to get you from A to B? Share your comments with us below.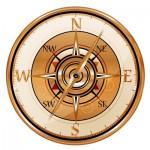 NorthSouthEastWest: Expat Dispatches
Image: digitalart portfolio 2280 freedigitalphotos.net