Do you have a Honeymoon to Plan but don't have much budget? Do you want some suggestions for some cheap honeymoon destination? The answers to every question of yours are right here.
It is not always necessary that a cheap place will be of less fun or not like what you dreamt for. You can have a perfect and memorable honeymoon within even low budget. All you need to do is to search for the right kind of place for your honeymoon. Here, we will resolve your issue by suggesting you some great and cheap honeymoon destinations.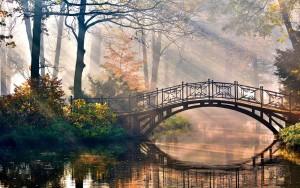 For all beach loving couples, there is no big treat than Croatia. The mesmerizing beauty of the country is perfect to make it a best honeymoon destination. The best part is that the hotels here are very much affordable with a rate as low as 100 dollars.
Mexico is a beautiful city without any doubt. The tremendous beaches are perfect to make a best romantic honeymoon for you. You can get very nice rooms at beachside hotels at as low as $ 79 for a single night.
If you want to have a city honeymoon, Dublin is the best and the most affordable honeymoon destination for you. You can get quite affordable rooms as well as the places to eat. The beautiful architecture of the city is attractive yet romantic.
Is a rural side view your dream honeymoon destination? Then Jackson Hole of Wyoming is the right place for you to plan your honeymoon. The area has very peaceful and quiet environment with lush beauty, and you can enjoy many fun activities like ski at very affordable price.
The best and cheap honeymoon destination for an exotic honeymoon is Marrakech, which is the city of Morocco. With many affordable restaurants and hotels and also some amazing activities to do, Marrakech will make your time with your partner memorable.
If you and your partner are fond of doing adventures, Belize City is the place that is full of adventures. You can have jungle nights, chance to see the world's second largest coral reef and also can enjoy in private cabanas. The city also has many eating places offering delicious food. Besides these, there are a lot more fun activities that you can enjoy together.
These are some of the cheap honeymoon destinations for people with different taste. You may have not heard about many of these cities, but you should give them a shot. After a heavy-budgeted wedding, you may not have ample money to plan a luxurious honeymoon, but these suggested honeymoon destinations will surely not disappoint you either. Exploring these places with your partner will make the experience even more wonderful. So, do not make low-budget an excuse to skip a chance to have a great honeymoon. Call any travel agent and plan the best honeymoon of your dreams today. We are certain that you will not regret spending your money.