Happy Marriage Advice On a Tight Budget: Easy!
Looking for a happy marriage?  Advice can be plentiful but sometimes it seems costly to implement, right? 
Let's take the financial piece out of the picture for a moment and just look at my key piece of happy marriage advice no matter the economic climate. 
First and foremost I tell my clients: Keep dating! 
Dating is a hot topic. I have blogged about it before and I'll blog about it again and often.  It is the number one way to keep a loving relationship growing.  It's the premier piece of happy marriage advice that I have to offer couples just starting out.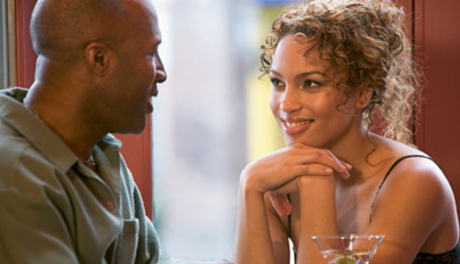 But what a lot of people forget is that dating is a forever deal to keep the romance alive.  Or at least it should be! 
So what happens to derail the romance of dating in a married couple's life?
Some of the things that get in the way are jobs, careers, kids and schedules.  Then there's not having time, needing to find a babysitter.  And in this economy, who can forget the ever-present fear of finances that keeps couples from taking time for a regular date night together?
I hear most of these challenges from many of the couples that come to me for help. Of course they are all valid, but if we succumb to them and forget to date, honestly, the result could be more disastrous than all of these combined!
Dating is all about being with each other.  It's about connecting, romancing and learning more about what the other one thinks and feels. Dating is not a time to complain, or to talk about work or kids. 
And even on a budget, there are creative ways to get out and enjoy a date night with the one you love.  For example, check out the BOGO's, or "buy one get one" coupons. They're all over the internet, newspapers and direct mailings. You will find almost anything there, from food to movies to miniature golf. 
Take advantage of a BOGO and go for it!  You might even score free babysitting by swapping childcare with a trusted friend or relative. Whatever it takes, get creative and date your spouse.
The Whys of Happy Marriage Advice:  Top Reasons Dating Works!
Dating helps you get re-acquainted with your spouse and learn something new about their world.
Dating puts the focus on your relationship for a few hours. 
It rekindles the romance in your relationship.
Dating provides an environment of excitement into your relationship.
It strengthens the commitment of the two partners as they make special time for each other.
Dating is a great investment  for the future.
Dating sends a positive message to your kids on the value of being together and making time special for each other.
Dating keeps communication open between you and your spouse.
It's customary for couples to date before marriage to get to know each other and have fun. But when dating takes a back burner after marriage, it's too easy to start taking each other for granted and forget how to have fun.  Don't let the budget be your excuse – find a way to plan a low-cost creative date this week and put this happy marriage advice to work for you!