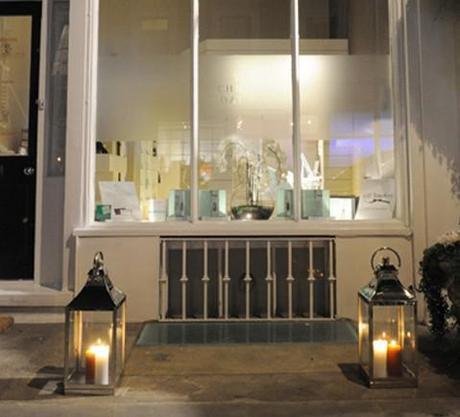 The Chelsea Day Spa Boutique opened last October on Hollywood Road and is the calmer sister to The Chelsea Day Spa on King's Road. The interior has a boutique hotel feel with pastels and white mixed with low tables, sofas and ornate fixtures.
They offer a similar range of face, body and nail treatments through their three treatment rooms and nail bar including a manicure that includes soak, cut, file & shape, in depth cuticle work, hand massage, moisturise and polish for just £15, a huge bargain when the nearest 'local' nail bar charges £13.
But what you really want to go here for is their HydroPeptide Infusion Facial.
According to their website 'Hydropeptide offers the latest in Peptide Therapy using 19 peptides, growth factors and 10 high powered antioxidants to reduce and repair wrinkles and expression lines caused by genetic, environmental and hormonal conditions, thereby addressing key important elements that causes skin to age.' Whatever the science is behind it this 60 minute this age-defying collagen boosting facial really works.
The whole process is relaxing despite promising some serious results and the beauticians are polite, professional and extremely approachable. Immediately after expect your face to look as healthy as a week skiing in Gstaad (aprés-ski not included), fine lines will vanish and you'll skip home with the luster of a supermodel. Seriously.
HydroPeptide Infusion Facial
£125 for 60 minutes
The Chelsea Day Spa Boutique is running an amazing 2-4-1 offer on the HydroPeptide Infusion Facial until end of November (once purchased can be booked in beyond November).
The Chelsea Day Spa Boutique
53 Hollywood Road
SW10 9HX
020 7351 4555