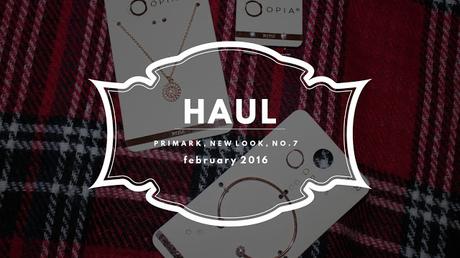 It seems like it's been utterly forever since I last posted a good old haul. Shocking I know. There's just nothing that I love more than making myself a good old cup of tea (splash of milk, two sugars) and having a cheeky nose into what other people on the internet have spent their hard earned pennies on. Especially in good old Primark... and New Look... Oh, and No.7!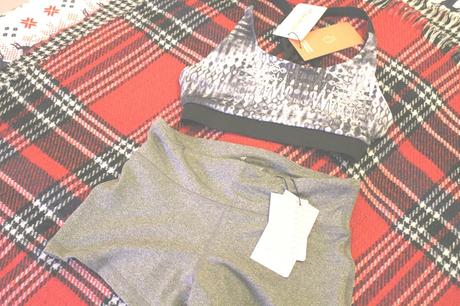 Primark Sports bra: £6 + Yoga shorts: £4.
On the very small, off chance that you didn't already know. I'm currently in the midst of my first year at University studying Performing Arts, and as you'd expect, under that comes a weekly dance/movement class. As the weather 
will never ever possibly
hopefully warms up I picked up a pair of these super comfy yoga shorts (and yet another sports bra because you can never have too many) because, even now in this cold chill, our dance studio can get quick hot and sticky. Trust me, nobody wants to have sweaty legs for the rest of the day.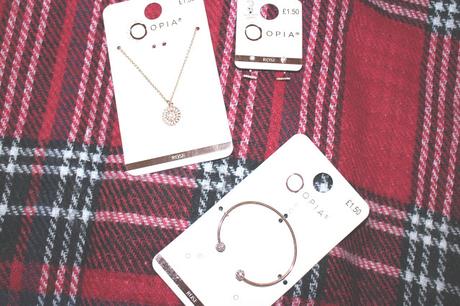 Rose gold necklace: £1.50 + Ear rings: £1.50 + Bracelet: £1.50
To quote Kayne West, 'all
black
rose gold, everything.' That's literally what I did. I brought anything and everything rose gold that I could get my tiny little hands on. It was like Gollum had seen the One Ring, but rather than perched dangerously on the cusp of Mount Doom, it was in the jewelry section of Bournemouth Primark. Same thing... Sorta.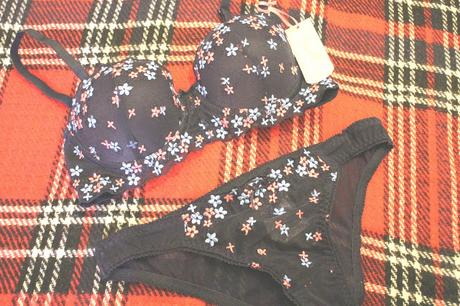 Underwear set: £5
Some people may think it's a tad odd to post pictures of their underwear on the internet. I however am not one of those people. For one, it's just far too gorgeous to
not
share with you. Plus the fact that this was an absolute steal at a purse friendly fiver. It's so true what they say, however they may be... There's nothing better than a new set of underwear.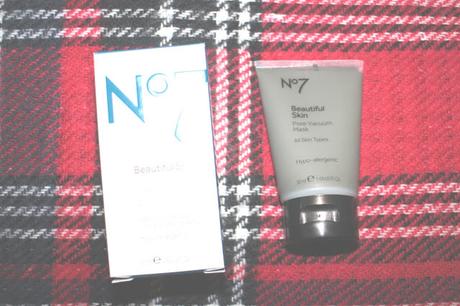 No.7 Pore Vacuum mask: £14.99
I've been on the hunt for one of these face masks for months now. Ever since the videos of the My Scheming black head masks went viral on Facebook and You Tube I was on the hunt for a cheap alternative or dupe as it were, as I couldn't afford the shipping from Taiwan. Without getting into too much graphic detail. I have blackheads and lots of them. No matter what I've tried in the past, nothing will make the bloody suckers budge, even my favorite Lush cleansers. Nothing; zip; zero; zilch. After reading the reviews on the Boots website, which I'll admit were kind of 50/50 (the main issues raised was that it was hard to get off and pulled out fine baby hairs; neither was something I personally had any issues with) I decided to bite the bullet anyway and trotted off into my local Boots, No.7 vouchers in hand. I noticed such an improvement even from the first use. 89% came right out, and I'm hoping the more stubborn ones will shift the more I use this. To sum up, I can't recommend this enough.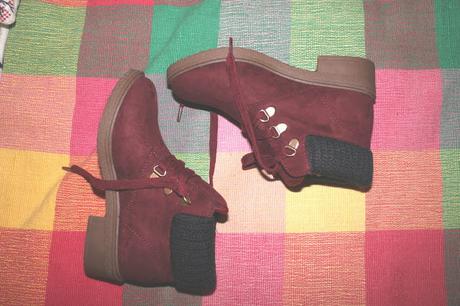 New Look suede burgundy boots: £14.99
When you have tiny feet like me, you have to embrace it. And buy 'embrace' I mean '
buy as many pairs of shoes in your size as you can, because you never know when you'll find a pair of size 1's again.
' These are just so super comfy and utterly perfect whilst the weather is still freezing cold outside as they're quite padded. It's kinda like slipping your tootsies into slippers.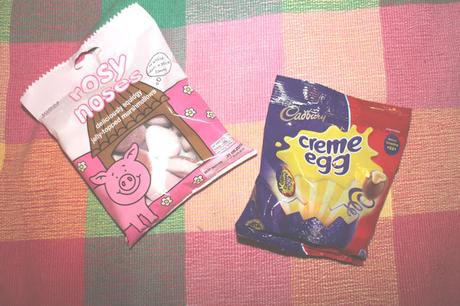 Percy Pigs: £2 + Creme Eggs: £1
I got hungry. I had spare change. It's chocolate and marshmallows. Enough said.
I'd love to know what treasures you have picked up recently, it doesn't have to be from Primark, New Look or Boots. Anything from anywhere that you're frankly rather chuffed at having snatched up. Let me know in the comments bellow and I can add your goodies to my online shopping baskets.
- Thanks for reading, Jade