Have you heard of the Panda updates by Google? Panda updates are algorithm changes to search and search results that can affect your website or blog's ranking in searches on Google. There is an engineer who works on the updates at Google named Panda and that's where the name apparently came from.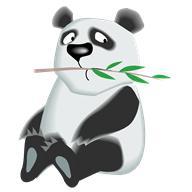 When we first started our websites and I was reading daily on search engine optimization I wondered "what the heck is a panda update?"  and "what is all this talk about a panda?" Google has been updating their algorithm changes more frequently to provide higher quality sites in search than ever before and it's important to stay updated on these changes that affect our websites and blogs.  You can stay abreast of these right on Google's blog itself. And then if you need more interpretation you can find plenty of it online. I just Google it.
Here are some of the latest basic changes you may want to be well aware of:
Duplicate Content - A big no-no! Do not have any duplicate content on your website or blog that is on any other website or blog
Does the content have spelling errors or factual errors? Double check your spelling.
Does your page provide value over other pages in the search rankings? Do you know what your readers want to see and does it serve a purpose?
Excessive amount of ads - Another no-no!
Make your pages and posts for readers - not for search engines.
Do not have hidden text or links - (I don't know how so I guess I'm good!)
If you use affiliate programs make sure you offer some original content too
Avoid excessive link exchanges - only use relevant ones! 
And here is a link to the latest 21 more subtle updates at Web Pro News
Some of these seem like common sense and some are not so black and white but if you produce quality content over and over you should be okay on the Google search. Just remember too that the age of a site or blog makes a difference in rankings. Patience is a must with SEO! 

Have you been keeping an eye out on the Panda?