Last night the 2013 Brits took place at the O2 in London, and were the next in line of a long string of award ceremonies taking place this year. Just as during the previous awards including the Baftas, the Grammys and the Golden Globes we expected to see a platter or exquisite style and fashion choices, unfortunately the Brits did not deliver. There were a handful of celebrities who looked like they had made an effort, but the majority looked like they threw on the first sparkly thing they came across at a jumble sale. Here is our pick of the worst dressed from the evening;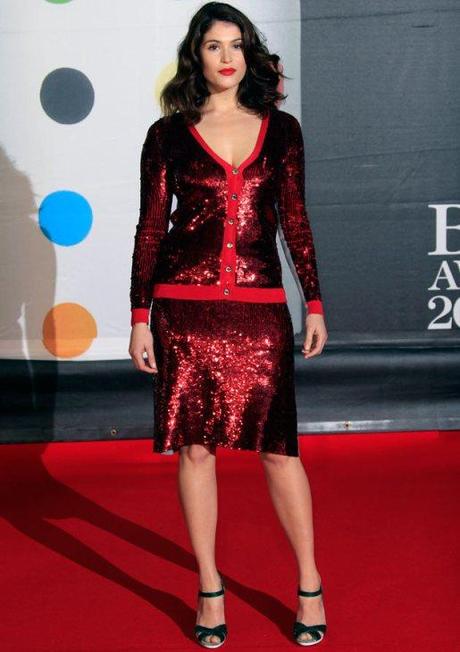 Gemma Arterton really let her self down with this red sequin number. It seems her stylist had topped herself at the Baftas and had nothing left to give us at the Brits. This odd shaped sequin cardigan paired with a matching knee length skirt did nothing for Gemma's shape leaving her looking life she's been wrapped in a sparkly bin bag. It's a good thing she has a drop dead gorgeous face at least.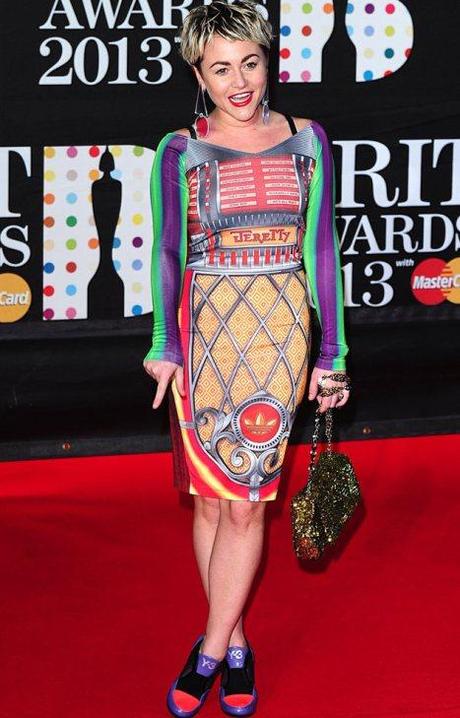 The next fashion disaster came from singer, Jamie Winstone. This Jeremy Scott print t-shirt dress might have worked at a fancy dress party, but it did absolutely nothing for her at the Brits. Her quirky, boyish style has really let her down this time, and her shoes were something that should be worn nowhere but the gym.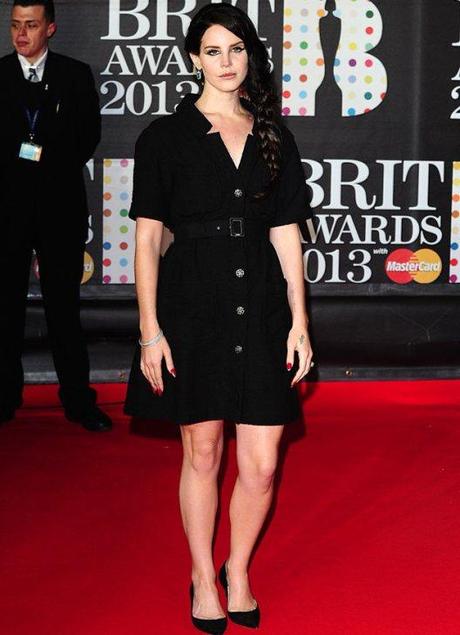 The 26 year old signer-songwriter, Lana Del Ray disappointed us not only with her choice of dress, but also with her dark hair. The 'Born to Die' beauty has taken on a glum and darker style to her original 60s inspired look.  This black Chanel shirt dress and Jimmy Choo heels were doing nothing for her stunning figure and usual powerful presence.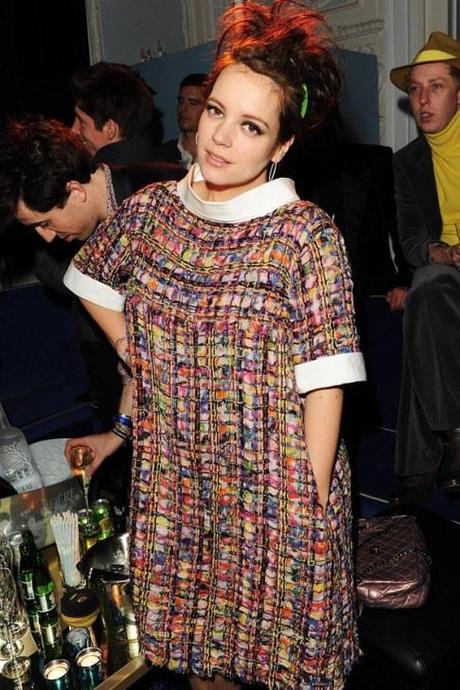 Apparently the actual Brit Awards was not the only place with disappointing fashion choices. The after party was littered with fashion no-no's too. Lily Allen wore this colourful tweed Chanel dress which left her looking like an overgrown marshmallow. Oh, Lily how you've changed.
All in all it was a disappointing night in fashion for the ladies, with a few exceptions from Taylor Swift, Paloma Faith and Aluna Francis making us smile. The men were the ones to watch with Justin Timberlake, Robbie Williams and the boys of Razzle Kicks pulling out some awards worthy suits with stylish men's desert boots and shoes.