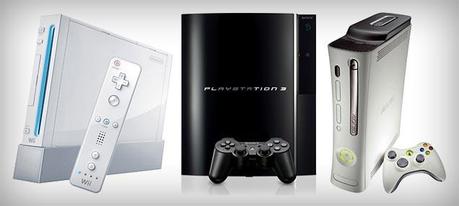 It ain't 2006 anymore…
Let's face facts, the console wars aren't what they used to be. Back in 2005 when Microsoft raced to rush out release the Xbox 360 a year ahead of its competitors at Nintendo and Sony, the buzz for the next generation of consoles was truly palpable and the competition would prove to be fierce. A quick Wikipedia search of lifetime console sales puts Wii at just under 100 million, Xbox 360 at 76 million, and PS3 at 70 million (or as high as 77 million according to IDC estimates), ranking 3rd, 4th, and 5th all time, respectively.
Flash forward to the present day. Nintendo launched the Wii U last November to little to no fanfare, selling as few as 45,000 (!) units in the U.S. in January 2012 and getting outsold by the original Wii in December. Ouch. Sony announced the PS4 last week, but limited its reveal to only the console's specs, redesigned controller, and controlled game demos. According to Ars Technica, Microsoft is rumored to be announcing the next-generation Xbox (codename Durango) at its own special event on April 26th.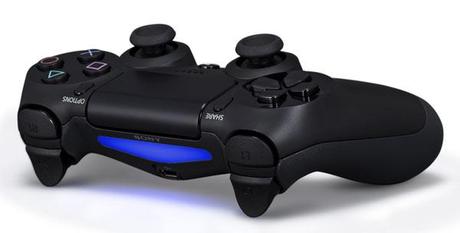 Sony's Dualshock 4 controller
My initial reaction to Microsoft "going last" as far as console announcements was that it had a golden opportunity to outshine the lackluster showings by the other two console makers. The Wii U has been a disastrous nonstarter and Sony's "future" (according to last week's event) is full of unicorns and shattered dreams. But I had to resist that line of thinking for one simple reason: the gaming landscape has changed dramatically over the last few years. My primary gaming has moved from being anchored to the couch to, well, gaming almost anywhere else using my portable devices. Even if the next Xbox outsells the other two consoles, I don't expect overall console sales to even come close to approaching the same levels as the previous generation, which have sold a combined 250 million consoles (and counting).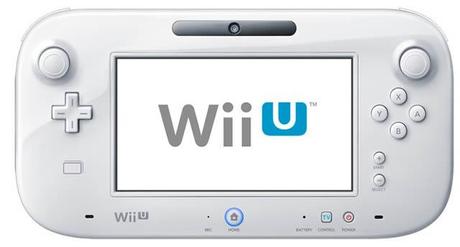 Wii U controller with 6″ resistive touchscreen
And here's the thing, the console makers are not necessarily trying to fight this trend, but attempting to replicate it in their new designs. The Wii U has a 6-inch touchscreen controller that has—gasp—a resistive touchscreen, meaning no to pinch-to-zoom or multitouch functionality. Sony's PS4 will have a controller with a touchpad for additional "look" controls and other potentially gimmicky uses. Even the rumored next Xbox will reportedly sport a touchscreen controller of some kind. Likely half-baked and ill-suited for the best titles. I think these features are knee-jerk reactions to the public's fascination with touchscreen devices and misses the entire point of console gaming: we still want to game real games on a real controller. Let the casual games lie where they lie.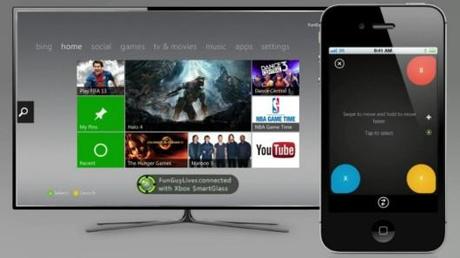 Xbox "Smartglass"
In my opinion, the console makers should continue to build a stronger bridge from portable devices to consoles. You can play Xbox Live titles (and gain achievement points!) on Windows Phone 8 devices and also control your Xbox console via "Smartglass" using a variety of devices, including iOS, Windows Phone 8 smartphones, and Microsoft Surface tablets. I can start a movie on my iPad using Netflix and continue where I left off on my Xbox 360 Netflix app. The strategy should involve less friction and a more peaceful co-existence with its touchscreen counterparts. While the Big Three were busy extending the life cycle of the current generation of consoles,  a funny thing happened: Gamers started to question the wisdom of spending at least $60 on a single brand new game when they could buy 60 games for the same price on iOS or Android. Not a one-to-one relationship as far as games go, but with the pressure-cooker of professional and home life squeezing the little free time that remains, even the slickest premium console game can fall victim to the quick, casual, and dirt-cheap touchscreen gaming experience.
I still believe there is still a healthy market to be had for console gaming. Touchscreen devices execute some games flawlessly and brilliantly, but other games leave gamers longing for tactile controls and a more immersive experience. I'm discouraged by this trend toward console-makers rolling out half-baked imitations of touchscreen functionality rather than redoubling their dedication to the core gaming experience. Clearly the gaming industry is on the ropes financially, but there is a lot riding on this next generation of consoles. And if Nintendo's and Sony's early missteps are any indication, there might not be much of a console market to even battle over when the "next" next generation is due to launch in, say, seven or eight years.