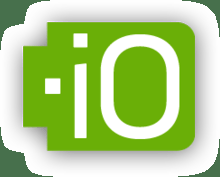 Today someone asked me if I was interested in some .io domain names he was selling. They were just random LLL names no strong acronyms or anything like that. So I told him no and he asked me if the shine was off .io?
I told him I really have not heard that much .io news in 2022. But I wanted to check the data for 2022.
As we approach the halfway mark of 2022, .io sales along with .co are considerably off their 2021 pace. .io not so much in number of sales but in dollars generated.
In 2021 according to Namebio, there were 2,241 .io domain name sales. These sales brought in $4.2 million. Average sales price was $1,857. So far at the halfway point for 2022 they are at 1,277 sales (above the 2021 pace) but dollar wise they are only at $1.6m. The average sales price coming in at $1,065. 65 (5 were $100K plus) five figure plus .io domain sales in 2021, so far only 21 in 2022.
One thing to note is that Park.io seems to be focusing on other stuff like blockchain domains. They reported 1,208 sales in 2021 and just 136 in the first half of 2022. In the past, Mike at Park.io has been responsible for making many high value, premium .io domain name sales.
.Co
In 2021 Namebio shows 1,515 .co domain name sales. Dollar volume came in at $3.1m. Average price, $2,046. In the first half of 2022 .co has only registered 371 domain sales. Dollar value at $527,000. Average price down over $600 compared to 2021. 54 five figure sales in 2021 compared to 10 in 2022 so far.
.XYZ Stealing the shine?
One thing that stands out has been the shift to .xyz for crypto/blockchain related companies amongst others. If you look at the first half of 2022, .xyz sales have generated over $1m more than .io and .co combined.
Now that crypto has had a substantial correction with more volatility to come in the second of 2022, it will be interesting to see if .xyz can keep up in the second half of 2022.
One cannot deny that .xyz has taken sales from extensions like .io and .co. .io also has the ongoing debate about who should control the extension? The Chagossians believe it belongs to them and want it back.
What are your thoughts on .io and .co?