Harvey Weinstein Is Suing The Weinstein Company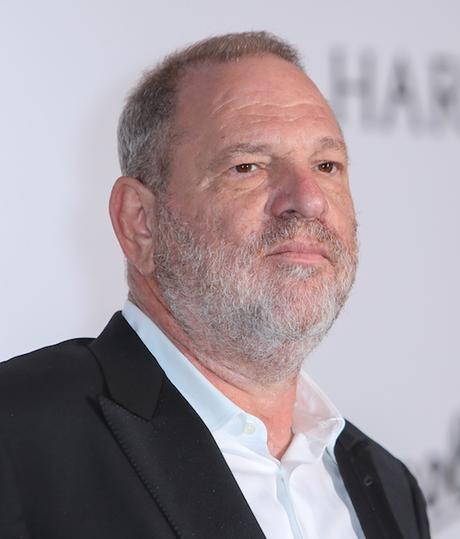 Harvey Weinstein is fresh out of sex addiction rehab, and one of his first orders of business wasn't to listen to the Universe and check himself back in forever. According to The Hollywood Reporter, his first order of business was to sue his former company for access to his personnel files, emails, and employment records.
Harvey filed a lawsuit in Delaware yesterday to obtain his work files. Harvey reportedly thinks taking his files back will help him get his hands on as much money as possible in the event someone buys The Weinstein Company. The board is rumored to be trying to sell it, and despite getting fired, Harvey wants a cut.
All those sexual harassment and rape allegations against Harvey have set off a lot of alarms; he's afraid potential buyers will want to peek into HR's file marked WEINSTEIN, HARVEY and see what else is lurking around in there. Once they see what's inside, they might try to offer less on their purchase price.
According to his lawsuit, any "unjustified settlements or judgments" will diminish Harvey's economic interest in the company. He believes that access to his personnel files will allow him to "explain and contextualize" everything in them. And it's really important to him to do that, because he doesn't want "the threat of unsubstantiated or false allegations" to cause The Weinstein Company to sell for less than what it's worth. Which, in turn, would mean more money for him. Using his power to greedily act on his own selfish interests? Someone obviously turned over a new leaf in rehab.
It's not a surprise that Harvey Weinstein would want to put a spin on his gross history, and he may not be the only one guilty of that. TMZ says that Harvey's former legal representative Lisa Bloom. When The New York Times published their exposé on Harvey, Lisa Bloom brushed the allegations off. Then more women came forward, and Lisa Bloom's stance on the matter changed and she quit his team. Lisa claimed she knew nothing of the sexual assault allegations before she signed on.
We later found out that Lisa Bloom had allegedly attempted to buy Rose McGowan's silence. Now TMZ is saying that Lisa Bloom was "deeply involved" in an investigation of some of Harvey's accusers, including  Rose and model Ambra Battilana, before the exposé was published. TMZ says Lisa Bloom was doing her research as early as April of this year. Her involvement in Harvey's sexual assault situation allegedly started back in January.
A source says Lisa Bloom was involved in a plan to secretly record one of Harvey's alleged victims. The source also claims Lisa Bloom tried very hard to prevent The New York Times and NBC from coming forward with unflattering stories about Harvey. That's great news for Matt Damon. He can use that as an excuse if anyone brings up that 2004 piece about Harvey he allegedly tried to kill during his damage control-flavored press tour for his new movie. "Me? Try to stop a Harvey exposé? No no, you must be thinking of Lisa Bloom. Damon, Bloom – they sound so similar, I can see how you might get confused. So uh, how about that next question?"
Pic: Wenn.com
Source: Harvey Weinstein Is Suing The Weinstein Company
4 total views, 4 views today