I think this likely goes higher, but I am harvesting 5/6 of the long positions here at the Cloud Baseline and 21 EMA on the Daily SPX as the 21 EMA was the original target. 
That back test of the 21 EMA was a given, which is why scaling into longs was pretty much a no brainer off indicator extremes and which is why I kept saying we would backtest the 21 EMA, and then again when the same indicators printed the second bullish divergence on the indicators at the low. That resistance level is currently at 1794 (50 fib retrace, Cloud Baseline, and 21 EMA).  
Here is the exit chart: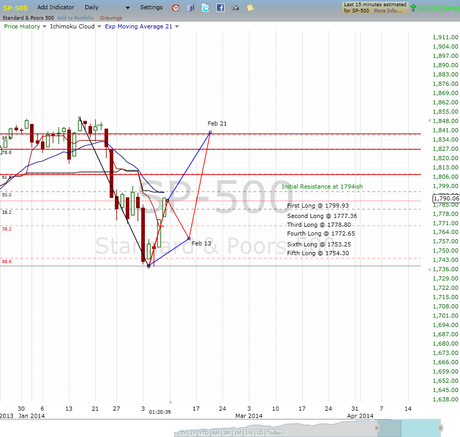 With this exit, on the first position I gained -9.87, the second +12.6, the third +11.26, the fourth +17.41, and the fifth +35.76. That totals +86.9 SPX points. Accordingly, that leaves my total for 2014 at +122.26 SPX points (86.9 + 35.36), all posted real time and trading in both directions. Prior Harvest and Calculation Post.
Stop on the one remaining long is the low for now: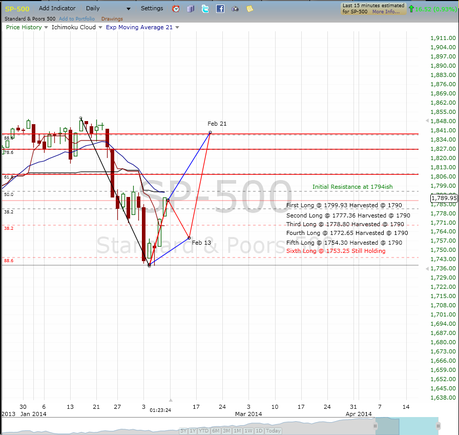 There is always a bear path and a bull path. We cannot know the path our future will choose. As always, do your own due diligence, read the disclaimer, and make your own investment decisions.
Peace, Om,
SoulJester