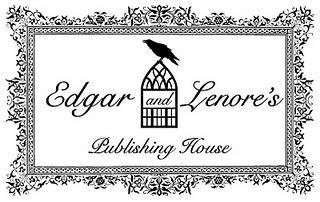 Reader discretion advised. The following Feature is for adults only and depicts images and poetry that may be disturbing to some readers. Readers are fore-warned, proceed at your own risk.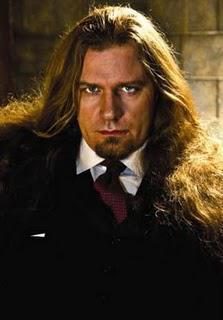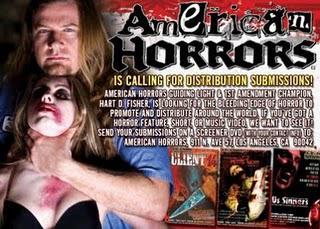 "I'm still just another scream walking like a man." H.D.Fisher
Hart D. Fisher is an assault to the senses & by all accounts the most controversial figure in the poetry community. Early in his career he established his own publishing company Boneyard Press and is author of Poems for the Dead & Still Dead. Fisher has clawed through every bloody facet of the entertainment industry in both main stream & underground arenas. Besides running Glenn Danzig's comic line Verotik, he designed concept illustrations for Marilyn Manson, mentored Gerard Way of My Chemical Romance & was a key lynchpin in his comic career. Hart Fisher first published Stephen Elliott's poetry in Flowers on the Razorwire
& fittingly James Franco is slated to star in an upcoming Elliott-based film. Hart has directed & developed countless films & music videos; recently editing Danzig's "On A Wicked Night". Regarding Hart Fisher's career experience...the list goes on.
Currently, Fisher has alchemized a riveting new project American Horrors, a media juggernaut hungry to devour the world of horror & stomp it the way Disney dominates the family genre. It is a powerhouse venture set to light the horror genre ablaze by monetizing distribution, production, publishing & the television horror networks; not to mention hell-bent on testing the limits of entertainment, giving horror fans the content they truly deserve.
Life has a way of severing dreams, leaving them hanging off a butcher's hook & that is what Hart Fisher is able to do with a pen. His poetry comes from personal struggle, be it raw or taboo Hart lives his poetry. It is honesty at its most horrific or beautiful, always "stripped to the bone, directly naked". It is his sordid legacy to art & the pulse of his creativity. He concludes that poetry, of all his creative endeavors best describes him as an artist & has opened the most doors for him; that being a huge kiss on the brow of the poetry community.
Hart Fisher is a multi-faceted talent but insists, it's not a result of strict focus. A self-proclaimed "crazy Gemini" he excels having multiple projects going on at a time. With all his creative outlets he hadn't thought of himself as a poet until the shooting of his first film The Garbage Man, during which his girlfriend was violently raped & murdered. This led to a mental breakdown, but would also shape-shift Hart's writing career, resurrecting him a beast of extraordinary emotion & intensity. His work has been the target of censorship and damnation throughout his career, but he describes his work as a spontaneous "fit or seizure" an uncontrollable possession within him, a purge or bleed-out caused by the inhumanity of humanity, a manic urgency that "burns the methane" of grief and rage.
Moving to Los Angeles, Hart continues to shovel bones, haunting stages like a macabre character ascending from the ashes of an Anne Rice novel. Those who have seen him read live might assume he sleeps upside-down. His work is impossible to define in a traditional sense because he has the bewitching ability to blur the lines of poetry & horror. Critics always want to shove art into a box & what's rare about Hart Fisher's work is that it's confessional & uncompromising, it will burn through any box it's placed in. He is a literary necromancer whose words are seething, visceral & the hemorrhage of raw impulse. Hart Fisher's poetry is like the taste of metal or biting a live wire, it has electricity to it...high voltage.
So, for such an insanely functional icon what could possibly be left to conquer? For Hart Fisher, a heavy-hitter in horror genre & impossible to hog-tie, American Horrors is running with full steam, his YouTube channel CrimePaysHart is in full force & you can read the inside scoop from the recent South By Southwest event in Waco Texas at American Horrors, he has new poetry on Facebook & plans to publish more titles soon, including works from otherwise out-of-print editions.
The following poems are previously unpublished works and are subject to restriction and copyright. Reader & viewer discretion advised. All Rights Reserved. Images are subject to restriction & protected and property of Hart D. Fisher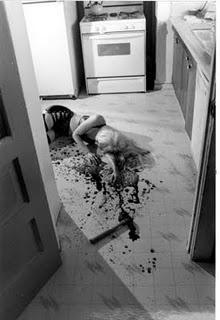 UNTITLEDI remember how I found youLike a sleeping girlWaiting for christmasWaiting for morningTiny pink dressJust a little wornStray threads like so many faded days.
I remember how I found youLying so stillCheeks still roseyLips still pert.
Your hair was bound back with a ribbonCrusty and dirtyA piece of some kind of dreamSome kind of hopeThreaded through straw.
I remember how I found youCrumpled in the grassThe sun was shinningYou had one shoeOne sockOld polish on your toesOut of place under a blue skyClouds like soft fur.
I remember how I found youYour mouth was half openFingers curled up tightThere was an insectTrapped away under your eyelidIt pushed and twisted in the sunLittle legs scrabblingAnd the rope…
The rope…
I began to scream.Hart D. Fisher © 2011





white hot heat surging from the years behindup my skinthrough my nervescrawling down the streeta thundering pulse beat that makes my vision swim.A fire without hopeTicks in the faceI'm watching youI'm feeling you breatheShudderingFrom a shadowA black cat eager to cross your pathCarrion feederA mangled priest with one hand down his pants and the other on the holy mother crossTransgressingI howl with the wolvesA hungry beggar at the dumpsterWe jump in placeSuper sized and found wantingOne pimp to anotherTwo jungle cats eyeing meat.In the shadowIt's not even my smile.It's hisA grin with no pityTrembling in my car I dream of all that blood on my naked skinOut on the streetWatching your windowWaiting for the lights to go out.
Hart D. Fisher © 2011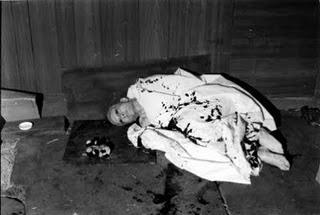 UNTITLEDLying at the bottom of the tubLooking up at the skyThe rain burns like old memoriesSmothering my faceTattooing my lipsSlowlyPatientlyWithout passionBurningLike a corpse on fireLike a flag falling to the groundI burnMoving down the streetWatching the squatters shuffle and die before our eyesSo many petals before the saviorI burnThe end of the wickThe sputtering candle in her cornerNever enough to keep the night at bayHer fears at the end of a knifeThe twist of it's edgeI burnSlowlyPatientlyWithout pityWithout you.Hart D. Fisher © 2011
Look for more from Hart D. Fisher on the following links:Boneyard PressTwitterHart Fisher on Larry KingAn Introduction to The Garbage Man with Hart D. FisherThe Verminators Pt. 1The Verminators pt. 2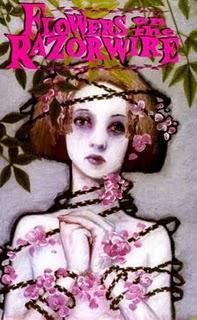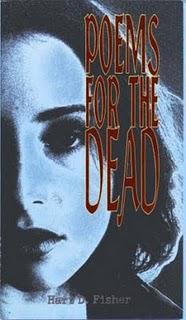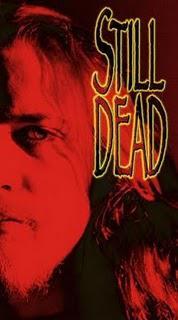 ***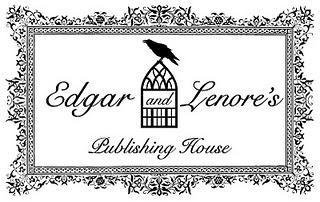 Review by Apryl Skies
www.EdgarAllanPoet.com