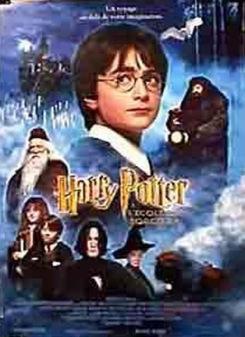 Director: Chris Columbus
Writer: Steve Kloves (Screenplay) J.K. Rowling (Novel)
Starring: Daniel Radcliffe, Richard Harris, Maggie Smith, Robbie Coltrane, Warwick Davis, Emma Watson, John Hurt, Rupert Grint, Tom Felton, Alan Rickman
Plot: Rescued from the outrageous neglect of his aunt and uncle, a young boy with a great destiny proves his worth while attending Hogwarts School of Witchcraft and Wizardry.
There may be spoilers the rest of the review
Verdict: It Begins
Story: Harry Potter and the Philosopher's Stone starts by showing two professors Dumdledore (Harris) and McGonagall (Smith) along with Hagrid (Coltrane) placing our protagonist in the hands of his Aunt and Uncle. Harry (Radcliffe) has lived in this family where he has to live where he gets neglected by them and his nephew who bullies him. While Harry starts receiving letters from Hogwarts his Uncle keeps disposing of them. While trying to hide from all the letters Harry gets a visitor on his 11th birthday from Hagrid telling him about his parents and taking him to Hogwarts.
Hagrid takes him to prepare for his trip to Hogwarts while Harry tries to uncover more about his parents. Harry learns that he has become a huge name in the wizard world before heading off to Hogwarts. Harry meets Ron Weasley (Grint) and Hermione (Watson) on route and his adventure to uncover his past is underway.  While Harry goes through the usual school times dealing with bullies but only on a basic level, he also has to deal with small matter of a teacher trying to change things at the school. We do get the early ideas of the greater battle ahead with the introduction of Voldermort.
Harry Potter and the Philosopher's Stone tells such a simple story that is focuses more on just character development. We get hints of something bigger to happen in future films but not everything is given away. We get to meet and learn enough about Harry's past that we want to come back and see what else is to hear. This is a great introduction to the series and the characters we are going to be seeing for plenty of films to come. (9/10)
Actor Review
Daniel Radcliffe: Harry Potter orphan who finds out about his past when he goes to Hogwarts and he learns about a world of wizard to which his parents were apart of. Daniel does a great job as the young hero that was an iconic character to start with. (9/10)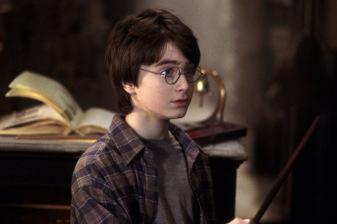 Emma Watson: Hermione Granger one of the young wizards who joins with Harry, she is very well spoken and believes she knows it all. Emma does give a good performance starting off as an unlikeable character but quickly becoming a close friend our hero. (8/10)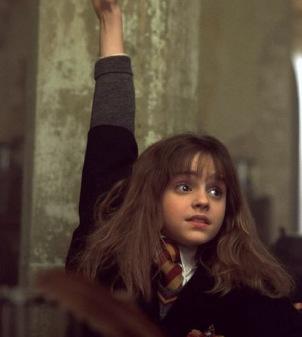 Rupert Grint: Ron Weasley first person Harry meets on the way to Hogwarts, he becomes friends with him as he comes off as the only one who is down to Earth. Rupert gives a good performance getting a few extra laughs to break up the serious sides of the story. (8/10)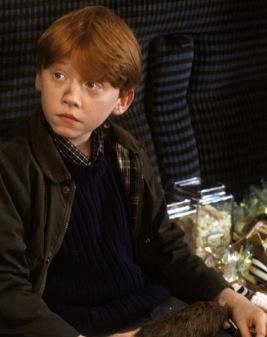 Alan Rickman: Severus Snape shady professor who seems to be out to stop Harry and collect the Philosopher's stone. He might have an agenda but what we are left to believe might not be all we see. Alan does a great job to create the mysterious character that even when it gets proven he is not the villain we still suspect. (9/10)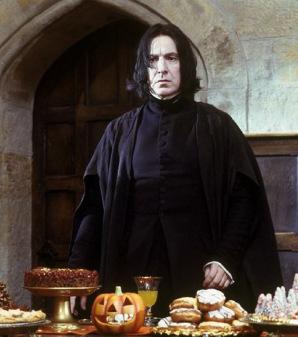 Robbie Coltrane: Hagrid the wizard who bring Harry to Hogwarts and constantly gives away information he shouldn't be given away. Robbie does give a good performance that is full of laughs. (8/10)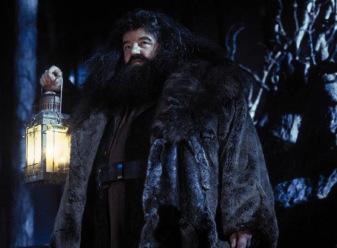 Support Cast: Harry Potter and the Philosopher's Stone is full of supporting characters that all offer something to the story, be it for this chapter of the saga or to the bigger picture that is yet to come.
Director Review: Chris Columbus – Chris does a good job directing by offering us a great introduction to all the characters that we are going to be seeing through the films. (9/10)
Adventure: Harry Potter and the Philosopher's Stone offers plenty of adventure elements for our young heroes. (8/10)
Family: Harry Potter and the Philosopher's Stone is always going to be known as a family film and this is good for the whole family. (9/10)
Fantasy: Harry Potter and the Philosopher's Stone puts use into a world of fantasy from the moment Hagrid turns up to see Harry Potter. (10/10)
Settings: Harry Potter and the Philosopher's Stone creates beautiful settings that put us in the world of magic. (10/10)
Special Effects: Harry Potter and the Philosopher's Stone uses solid special effects but some of them have started to date. (6/10)
Suggestion: Harry Potter and the Philosopher's Stone should be watched by all the fantasy and family people out there, it will be creating something for all of them to enjoy. (Watch)
Best Part: Extreme Chess.
Worst Part: Certain special effects looks a bit iffy now.
Believability: No (0/10)
Chances of Tears: No (0/10)
Chances of Sequel: Beginning of the franchise
Post Credits Scene: No
Oscar Chances: Nominated for three Oscars
Box Office: $975 Million
Budget: $125 Million
Runtime: 2 Hour 32 Minutes
Tagline: Let The Magic Begin.
Overall: Great Introduction
Rating