This morning I went birding along the Susquehanna River in Williamsport.  As soon as I started out I had two adult Peregrine Falcons fly out from a tree. I have seen at least once Peregrine every time I have gone down to the river since mid-August. I walked down to the dam and looked up river in hope of finding some diving ducks.
After only seeing 3 Buffleheads upstream, I looked downstream and found a 1st year male Harlequin Duck foraging in the choppy waters below the dam. Harlequin Ducks are very uncommon in Pennsylvania and I believe this is a first for Lycoming county.  While conditions were not the best for photography, here are some of my photos.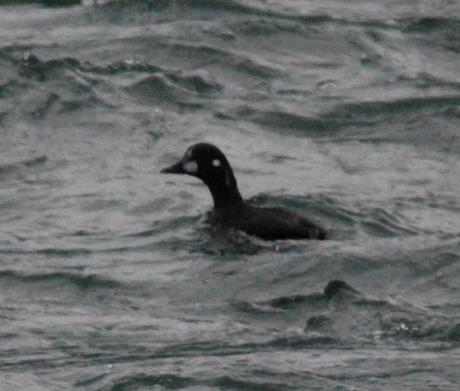 Harlequin Duck
This photo shows the round white spot on the head along with the extensive amount of white on the front of the face.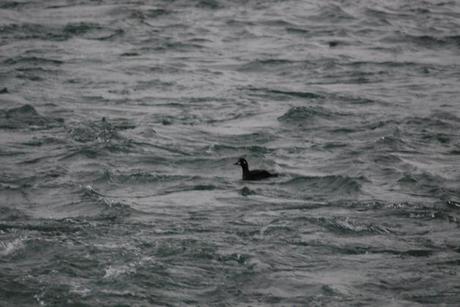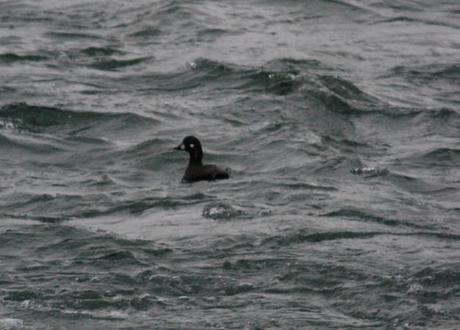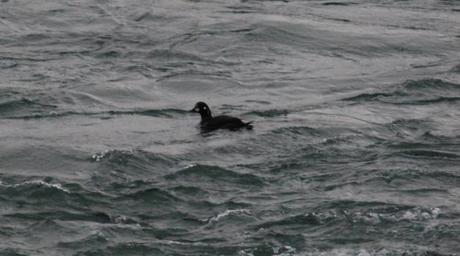 This photo shows the short neck and bill, the white stripe on the breast, and the long tail.