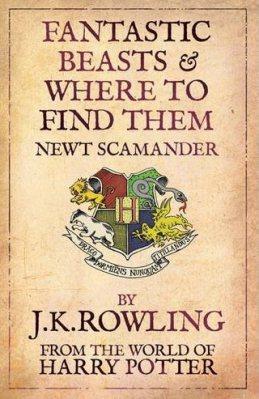 Image from harrypotter.wikia.com
The world of Harry Potter is going to hit the big screens again! Feel free to squeal uncontrollably, Potterheads.
This particular film will be about Newt Scamander, "author" of Harry's textbook, Fantastic Beasts and Where to Find Them. Now, the movie won't have Harry or even his parents in it (feel free to cry); it's set in New York, 70 years before his story (You can stop crying now). Good news! We get to see the Wizarding World of America. Does America get its own Hogwarts too?
The movie, which will have its own series, will be written by J.K. Rowling herself. That's right, this will be her first screenplay ever. Fans will no longer have to be devastated over how the movie wasn't true to the book, because now Rowling's in charge of both. It seems like Rowling was worried about the "book to movie" conversion too, because her reason for choosing to write the screenplay was that she felt uncomfortable giving another screenwriter free reign over her work. Warner Bros has, of course, taken up the series like before.
So Potter fans, don't throw away your premiere costumes yet. You're going to need them.