I have been rather quiet everywhere, on Facebook, twitter and even here. I have needed some breathing space time to just be me. I have to say I think it's worked, I feel so much better inside myself. I have thought about my life inside and out. I started to think about what I actually wanted and what was stopping me, in conclusion I decided I didn't want to live this life where I'm struggling for money, bored out my brains. I came up with a ultimate career goal and smaller ones that will help me get there. I decided I love teaching pole and love pole but as a main career it's to stressful, people cancelling on you all the time, never knowing what your income is from one week to another, it was zapping all the fun out of it.
Thinking about what sort of lifestyle I want, what makes me happy and what I enjoy, I decided I would like to be a presenter, I think my background in media has prepared me for the highs and lows. I have contacts in this industry and thinking about all the different aspects of presenting there's not many areas I don't like. I mostly love public interest stories and journalism side. So to get to my main career goal I have lots of little goals, first being, get a part time job on top of pole to supplement my low wage, well done that, I start of Friday with a temporary contract with next in women's wear, which I'm looking forward to. Next goal, a portfolio and show real, both of these I'm organising. Then there's also contacting all my contacts which iv done and had some feed back from. I know this is going to happen over night but I know I can do it.
So other things I've been up to, Iv been up to London for Harefield check up where everything's all well, I was prescribed a drug for nerve pain that's been agony, but good to say that's all sorted. I also had a appointment at st Mary's for a operation I need, I have had bad reflux for years, before transplant and now after, so they have decided to do a fundoplication, basically wrapping the opening of my stomach with flesh from the stomach, by pulling it up and around.
This is a very common operation post transplant. It's done through key whole and is a minor op. unfortunately mine may not be so minor, it turns out that due to various stomach ops I have had micolium isleus and appendix, I may have a lot of scar tissue, they think this because of all the blockages I get that the scar tissue may be one of the reasons. If they can't do it through key whole they will make a scar from the bottom of my sternum to my belly button. A substantial scar. I was devastated to be honest, I take pride in my body and my looks, I don't think there's anything wrong with that, I have near 40 scars now, I get over them each time a new one appears but for some reason the idea of this one really upsets me. I hope that it doesn't come to this. It's strange though my transplant scar never bothered me.
While I was up there I took the time to catch up with friends and saw Neil who's doing amazingly and on the last day I said goodbye had the best smile on his face. Transplant is no easy journey but when you get to where your going its amazing.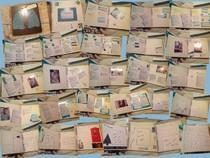 This is a picture of the scrap book I made Neil, it's one of the hardest and best presents iv ever done for anyone, following his journey from his call to when he gets home, leaving him space to put other stuff in. There's spaces for firsts, first Christmas, golf game post transplant.
All my
Christmas
decs are up and I've been baking. Feeling festive.
I'de also like to leave you with one last thought, while your wishing
for those pair of jeans for Christmas, or new straighteners. My friend Kerry thorpe is wishing to make it to Christmas, she is wishing for her call to come. Without that call we don't know how long Kerry will survive, so when your making your lists for Santa please make sure you fill out the organ donor form and get all your family to, when your making your Christmas wishes, make one for Kerry. She is now suffering regular respiratory arrests, I went through many of these and I cannot express how scary they are because you are literally staring death in the face.
Stay strong Kerry we are all thinking about you xxx
- Posted using BlogPress from my iPad