Happy Weekend & Best Black Friday Sales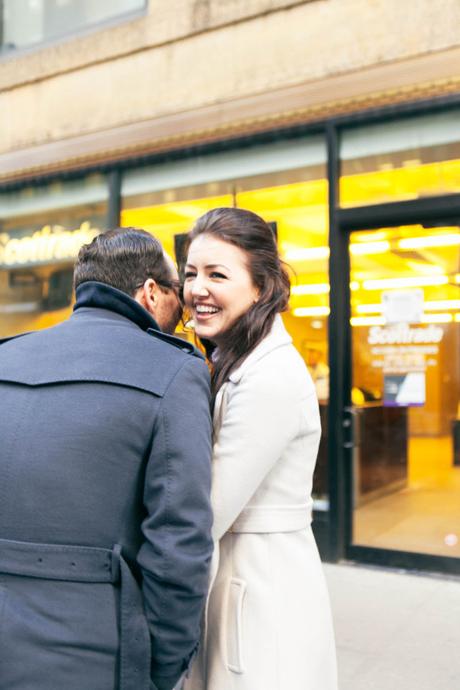 Happy weekend! How was everyone Thanksgiving? Ours was just wonderful. I can officially say that I have hosted our very first Thanksgiving at our home. 17 people!! Although a little bit crowded, it was one of the best days having all of our family and a few friends in our house. We had the best meal, ate wayyyy too much, had all the champagne, watched football and laughed A LOT. Luckily it was PERFECT weather in Dallas, so the majority of our time was spent out in the backyard! I will say that during the time that baby Ralph actually as awake, he really did have a great time. He was such a good sport and I know he is going to be EXHAUSTED this weekend because being the only baby..he got lots of attention! As if the day couldn't have been anymore fun, it ended with a pretty late night of laughing with our neighbors and friends!
Today I am catching an early morning spin class then plan to take baby Ralph on a walk and help one of my sisters get ready for a party! Tonight we are going to one of our favorite Dallas restaurants (hint: it's all blue and white) with our friends  Ali & Patrick and Mackenize and Will (who are in town for the holiday)! I know it will be a really fun night with sweet friends. Tomorrow will be spent around the house just enjoying the weekend.
I'm sure you are fully aware that today is black Friday. Maybe you got up at the crack of dawn to get all those things on your list or you are sitting in the comfort of your own home (like me), taking advantage of all the sales that are currently happening. In order to make it super easy for you, I did a round up of the best black Friday sales below. I made it short and sweet because it you are like me, you want to get straight to the (shopping) point!
I hope you all have the most wonderful weekend. Happy shopping. xx
Lately
Still so happy with how baby Ralph's nursery came out…if you didn't see the post, you can see it here!
I have probably watched Mackenzie's wedding video 10 times. You guys, it is incredible. You can watch it here!
I wrote a more personal post about how to feel like your *new* old self after you have a baby…would love to hear your thoughts! (you can read the post here)
I finally started by gift guide series…I started with gifts under $100. There are so many goodies on this list, you won't want to miss it!
Obsessed with this cocktail dress
Best Black Friday Sales
Nordstrom:

 In honor of Black Friday, you get an additional 20% off of all sale items. Good right? Well I think it makes it that much easier to purchase something like this black coat (it's gorgeous I promise), this holiday dress or these Stuart Weitzman boots!

Shopbop:

Get 20% off orders of $200 + .25% off orders of $500+ and 30% off orders of $800 or more with code MORE17 at Shopbop! You guys I am OBSESSED with this Veronica Beard sweater, these jeans are so good and these boots are amazing.

Neiman Marcus:

Today Only- Black Friday Sale! Save up to 60% off when your take an extra 33% off select merchandise at NeimanMarcus.com! You guys…this sale really is incredible. I mean how good is this white dress? It really is such a steal!

Bauble Bar:

 Currently everything is 30% off…such a great time to get a gift for yourself or a friend! I mean how perfect would these gift sets be to give this holiday season? EVERY girl would LOVE!

BB Dakota:

Remember that poncho I wore here? Well lucky for you it is now 50% off…along with the entire website!

Camilyn Beth:

Cami is actually a really good friend of mine! If you do not have a Camilyn Beth dress in your closet, now is the perfect chance to add one because the more you spend the better discount you get! Spend $200 and receive 20% off, spend $500 and recieve 30% off…p.s. this Camilyn Beth dress would be perfect for holiday parties!

RAY-BAN:

 Up to 50% off (20% off sitewide)..It really is the perfect time to buy a new pair of sunnies!