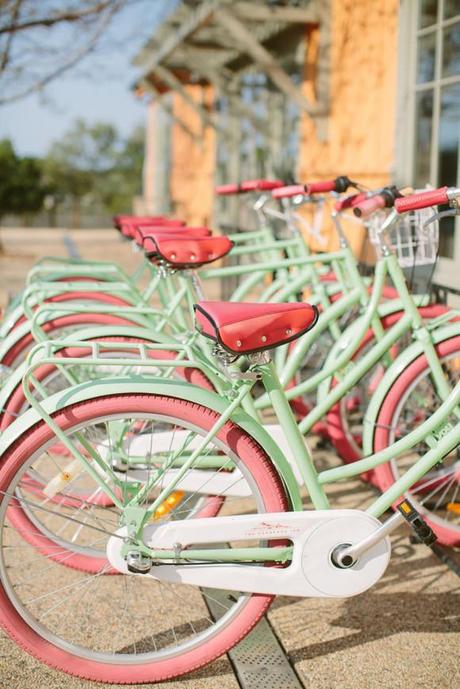 image via
Hello Friday & happy weekend! Whoah baby, what a week. Well last weekend I was in Fredericksburg, Texas for a besties bachelorette party and it was such a blast. I had been to Fredericksburg a couple of years ago but when we went we were with friends and we all just hung out the whole time! This girls trip we went to wineries (Four Point was my favorite) had some great meals (Crossroads for dinner is a must) and even went dancing after dinner one night (Luchenbach is so fun). Overall it was a successful weekend!
This week has been pretty busy as well. The beginning of the week was spent playing catch up, last night I attended the opening of the new Oscar de la Renta exhibit at the Bush Library in Dallas! You guys, it was amazing. 60 gowns over a period of 5 decades. The exhibit officially opens tomorrow (July 19th) and will be here until October 5th. It is a must see!
Today we are headed to Houston for the night. The husband has to pick something up, so I decided to tag along and make it a thing. I am actually really excited about it, we are staying at one of our favorite Houston hotels, having drinks with one friend & dinner with another (gotta see as many people as we can) and then plan on just lounging by the pool at the hotel and just relaxing a bit. Love a spontaneous getaway! I hope you all have a fun & safe weekend and if you are planning on doing any shopping this weekend don't forget about the Nordstrom Anniversary Sale! xx
Best Weekend Sales
Nordstrom:

 HELLO Nordstrom Anniversary Sale. If you are not familiar with the sale of all sales I'll give you the short version. Starts today, ends August 4th. Discover the new fall styles but get them on sale. Genius right? It's the perfect time to get those new fall boots, that jacket that you know you will want to be wearing in a couple of months, a pretty dress for fall and of course a new handbag! What are you waiting for…start shopping the sale NOW!

Neiman Marcus:

 This sale keeps getting better & better. Up to 65% off! I love this Halston Heritage black skirt (so classic), I am leaving town next week and this little number would be perfect to add to my suitcase, this dress is great just to have (perfect for luncheons, cocktail parties & weddings) and I also think these Jimmy Choos are a great basic to add to any shoe collection!

Shopbop:

 If you need leggings for the fall you should get these, obsessed with this romper (perfect for now & later) , love this Tibi skirt and these shoes would add a great pop to a simple outfit and are the bomb.

DVF:

I love a good Diane von Furstenburg sale because you know that anything you buy from her you will always have! I mean I still have a wrap dress that I got when I was 19! Ok, back to the sale goodies…Love this strapless black lace dress, the print on this wrap dress is so cute and I want this clutch!