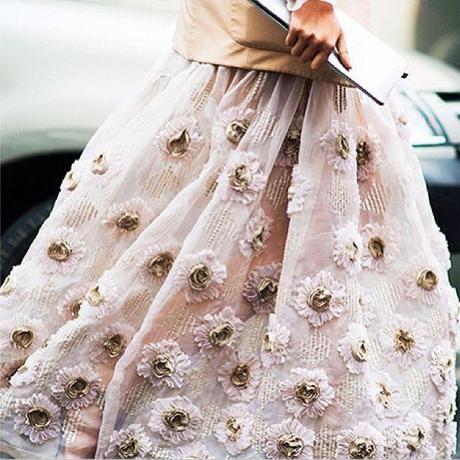 image via
This week has flown by. Between meetings, lunches with friends and all of the work that goes behind running Dallas Wardrobe needless to say it has been busy but I am thankful for that busyness and would not change a thing.
This weekend was one of those where I thought we would lay low & just relax but it is turning into quite the busy weekend. This afternoon I plan on sitting by the pool for at least one hour. Side-note: I am still looking for a good/easy summer read if anyone has any recommendations. Tonight we are attending a friends reception (they had a destination wedding last month), tomorrow will be spent at the park with the puppies celebrating one of my favorite & oldest (we have been friends since we were 8) friends birthdays and then Sunday brunch will be at one of my favorite spots with a few of my favorite girls. Starting to sound like quite the girls weekend….you should know that between the Byron Nelson Golf Tournament & an actual golf tournament my husband is playing in, he will be quite pre-occupied. Don't worry, Saturday night is ours. I hope you all have the best weekend & hopefully the weather will be as perfect wherever you are as it is supposed to be in Dallas! xx
Best Weekend Sales
Nordstrom:

 This RED Valentino dress in pink is still one of my favorites, my grandmother got this tote last summer to carry to the beach or pool and I have had my eyes on it ever since it made an appearance, these Current/Elliott jeans are the perfect wash for spring/summer and I am obsessed with these Vince sandals. I mean OBSESSED!!!

Shopbop:

 If you have had your eyes on d'orsay flats but didn't want to pay full price, well you are in luck because these Tory Burch ones are on sale are are so cute! These sandals are great for all spring & summer long and I really want this dress to wear at a cover up!

Piperlime:

 This drawstring maxi dress is a great basic to throw on all summer long, I really want this Trina Turk dress but they are out of my size (dang it) and I am going on a trip in a couple of weeks so I ordered this sarong to wear all day long with my swim suits ($44!).

The Outnet:

 If you are attending a black tie wedding in the near future this Halston Heritage pleated chiffon dress would be gorgeous, these RED Valentino flip flops with the yellow bow are adorable ($57) and this Herve Leger ombre bandage dress is to die for. Yes, it is still expensive BUT it is 60% off…if you are in the market for one of these dresses it is for sure a deal!

Hayden Reis:

 I found out about Hayden Reis last fall and the second I got my gray & purple stripped tote in I knew it would be my 'go to' beach bag for the summer. I plan on carrying it on a flight in a couple of weeks. Not only is it the

most

durable bag I own, I have also been able to use it for SO many other things besides the pool & beach. I found this Hayden Reis bag on sale that I think is really cute. They also have SO many more totes that aren't on sale but just as cute!