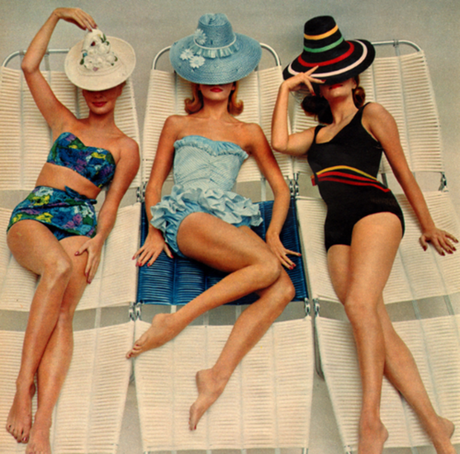 image via
Happy Friday everyone! This week has been crazy busy but this weekend is even busier! This weekend I have more than a handful of friends in town from all over, have a ton of meetings, a few parties to attend and on top of all of that I am having a dinner for 20 at my house tonight. Needless to say I am a bit stressed. I am not going to complain though because Monday morning I am getting on a plane and heading to Miami with some of my favorite gal pals for a much needed girls trip. We plan on spending the week laying by the pool, laying on the beach, eating lots of yummy food and of course enjoying an adult beverage (or two!). I have been to Miami a few times with the husband and we always have enjoyed being there but I am excited to go with girls because I know I will get much more pool time (the husband can only take so much 'laying out'). If you have any recommendations on things to do/where to eat please let me know! I hope you all have a wonderful and safe weekend. xx
p.s. make sure to follow along on Instagram (@DallasWardrobe) as I am sure there will plenty of fun photos throughout the weekend and week!
Best Weekend Sales
Nordstrom:

 Really love this Marc by Marc Jacobs backpack (perfect for the beach/running errands) and if you don't have white jeans these should be your next purchase. I have these Tory Burch stud earrings and I love wearing them. I also really love this blouse!

Piperlime:

 This garden party dress is gorgeous ($29!), this Trina Turk jumpsuit is killer and I am really loving these studded sandals!

Kate Spade:

Enjoy 20% off of sale items through Sunday (4/27) with the code SPRINGSALE. This bag is in the prettiest shade of blue, these earrings are too cute and if I had this skirt I would wear it all spring & summer long!

Neiman Marcus:

Through today take an additional 33% off of the shoe sale. Really love these pumps, this is a great dress to just throw on for dinner, everyone needs a maxi dress like this (perfect for poolside) and I love this bag!