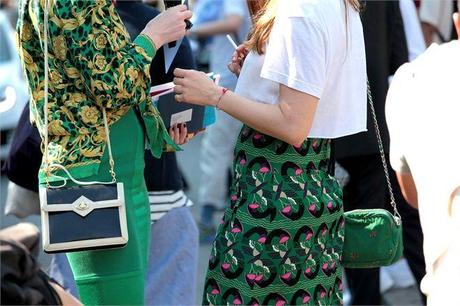 image via
Hello Friday. Thanks for finally making an appearance! This week has been, well, interesting to say the least. But that's not really important it's over now. What is important is all the things I got to check off of my imaginary list of things that I need to get done. I had lunch with sweet friends, caught a yoga class that Lynsey dragged me to and attended a Gala last night which to be honest is making me a bit tired right now.
Really excited about the weekend and possibly planting a few flowers outside, spending time with the husband and catching a Sunday afternoon baseball game. Yes, I know that Sunday is Easter but ever since the husband and I have been married we have taken this particular holiday and spent it with each other. Some of you maybe able to relate to this but holidays are so stressful post marriage. So many families, so many different people to see it gets a bit overwhelming. Yes, we make the rounds during Thanksgiving & Christmas but I have really come to love our Easters together. We start the morning at church together, then usually head to one of our favorite brunch spots and enjoy our table for two. This year we are going to catch a Sunday afternoon baseball game which I am really excited about. Mixing it up a bit! I hope you all have a wonderful weekend. Fingers crossed the sun is out the whole time…I don't know about you but I really need a little base tan. Happy Weekend! xx
Best Weekend Sales
Nordstrom:

 This Herve Leger dress is a great basic to add to any closet. Yes, it is still expensive but at least it isn't full price! Love these Rag & Bone boyfriend jeans and this messenger bag is almost identical to the green one I was carrying in yesterday's post. It is such a fun pop of color to add to any outfit and if you don't have something like this it is a great messenger bag to get, especially since it is on sale ($166)!

The Outnet:

They just added a ton of new M Missoni pieces that are amazing. Click here to take a look at everything because trust me when I say you don't want to miss out on a pair of sandals like these! Love this Equipment anchor blouse and really thinking I need to add these Carven sunnies to my collection ($98)!

Neiman Marcus:

This Laundry dress is perfect to wear to a spring or summer wedding, this Rachel Pally long caftan would be amazing by the pool or on a boat and I also really want these studded wedges for an upcoming beach trip!

Kate Spade:

 Can we just talk about how cute this red & white bow clutch is? I would carry it alll spring & summer long and it's only $124 (steal!!). This bow bangle would be cute to add to anyones arm party & if you are hunting for a classic black party dress this one is a winner.