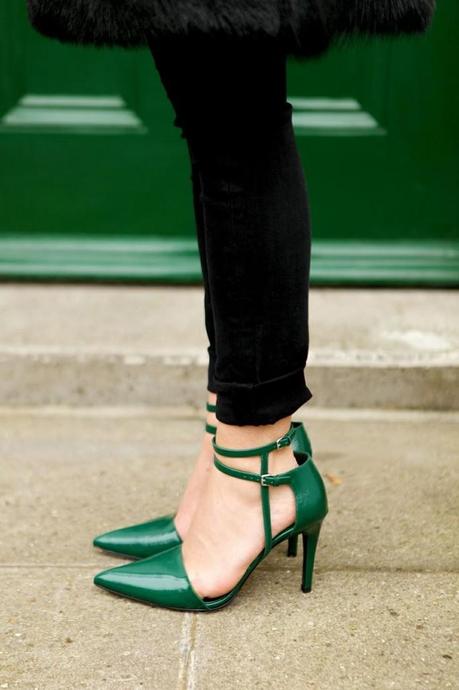 image via
T.G.I.F. Anyone else as thankful as me for today or the next two that are meant for relaxing? This week has been a complete whirlwind. I mean crazy. Yes, I love working for myself, figuring out my own schedule, managing my time and creating my own deadlines but sometimes it really it a lot. E-mails pile up, there is a stack of invitations of things you want to go to but you just can't do everything. If only there were more hours in the day! That being said I would have it no other way.
Really excited for this weekend. I just plan on having a weekend like the last where the husband, puppies and myself just hang around the house. I have had this imaginary list of things that I feel like I need to take care of for so long now and I am really hoping that I can check a few things off….starting with the never ending laundry pile. Don't worry it's all clean but not folded mainly because I HATE folding clothes. I would rather wear a wrinkled tee shirt than fold it. Pathetic I know, especially considering my job description. Oh well, everyone has their 'things'.
Anyone have any fun plans this weekend? Or ideas of a fun and crazy thing to try? I have really been wanting to try indoor skydiving. Maybe this will be the weekend or maybe I will just add that to my imaginary list that I will eventually check off…Happy Weekend! xx
Best Weekend Sales
Nordstrom:

 They just did some MAJOR mark downs. This Alice + Olivia maxi dress would be perfect for a beach/tropical destination wedding, love this bow back magenta dress, this green Equipment signature blouse and this Splendid shirtdress is that 'easy' dress you can just throw on and run out the door!

Shopbop:

 Really want this black jumpsuit, these Rag & Bone jeans are the perfect shade for spring/summer and I really think this needs to be in my closet ASAP!

Club Monaco:

 This garden print top is gorgeous, this rose gold skirt is so cool and this silk blouse is in the prettiest shade of blue!

Neiman Marcus:

 This white Theory dress is so simple but so gorgeous, this is the navy version of the dress I wore in this post, if you need a red dress this one is perfect (only $69) and I this is such a great clutch to carry all spring and summer long (only $70).

The Outnet:

Last night my mom and I had such a BLAST browsing this site. She got 3 gorgeous dress that I know will look amazing on her! Although we were shopping online for her I saw this little white number that I thought would be great staple for spring/summer. I also really like these nude pumps (they go with everything) and this shirtdress looks super comfortable and so cute!