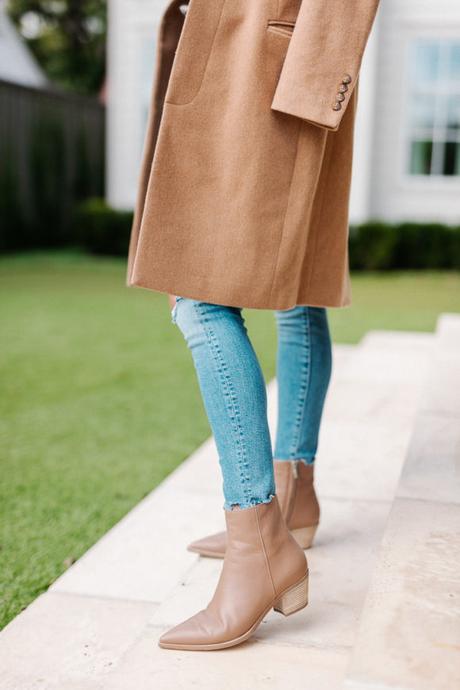 Happy weekend friends!! What a week/month/year/everything it has been. Hard to believe that we are 11 days into the new year already. I feel like I say it every single time I write these posts but where on earth is the time going.
I know they say when you have children that time seems to just speed up but I really do believe it. Ralph is 18 months old today and that honestly blowing my mind as I type this. It seems like just yesterday we were bringing that cheeky baby boy home from the hospital and now he is just running around our house. Last night I was cooking dinner and all of the sudden his head just popped up behind the kitchen island…that is because my child decided that he wanted to sit in one of the chairs, so he climbed up and sat down. As I looked at him across the kitchen he was just looking at me and laughing….I feel like that is going to be the theme around here for a longggggg time.
This week was kind of rough post holiday. As I mentioned in this post, we really just took the holiday season to relax and enjoy, so Monday morning came bright and early when I had to get baby Ralph up for school!
I renewed my Plated subscription last week, so between attempting to re-creating my friend Rachel's recipes and Plated we actually ate 3 homemade meals at home this week. Is it sad that is a record for me? Regardless of what you actually think about my lack of cooking, I'm not the best in the kitchen but I am trying to learn!
I hope you all have the most wonderful weekend! xx
Lately
Posted a life update here.
Obsessed with this skirt (and it's on sale)!!
Looking for a pink party dress? This one is a favorite of mine.
These are the best boots I've bought in a long time.
This black coat is EVERYTHING.
This was my favorite blog post from 2018.
Need work out inspiration? These are my current favorite work out pieces.
I want all of these things.
Best Weekend Sales
Net-A-Porter:

 Favorite boots are on major sale, that's all.

Neiman Marcus:

 These Jimmy Choos are such a steal, love this pair of classic riding boots and this faux fur jacket is on my wish list!

Shopbop:

 Love the color of this sweater, this coat is a must have (it also comes in 4 other colors) and I have this sweater and it's one of my favorites!

Nordstrom:

 These metallic flats are gorgeous, love this sweater and these booties are so cool (but for real).
p.s. I ordered this jacket from Amazon yesterday and I cannot tell you how excited I am for it to arrive. This down jacket comes in 5 colors and is not only the number 1 coat on Amazon but it's now being referred to as the 'coat that is taking over the upper east side'. Trust me when I say add this pretty coat to your cart asap! Oh, and did I mention it's under $120???? Yes, you read that correctly, it's $120!!!!!