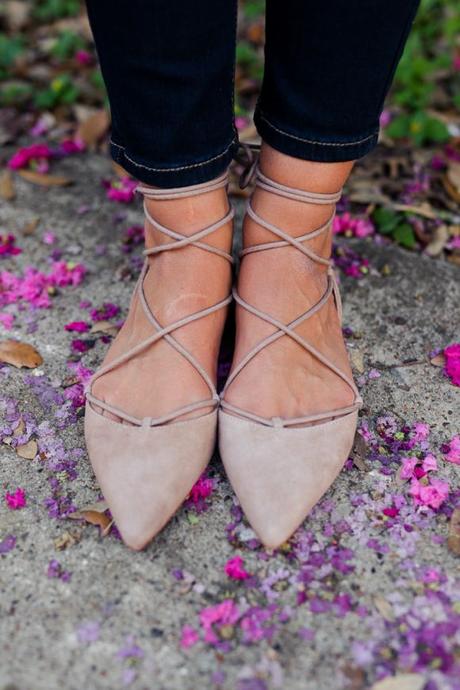 image via
Happy weekend! I hope you are all excited about the weekend ahead because I know we are. We are not only excited because we have nothing on the agenda but also because the temperatures are cooling down a bit!
I cannot tell you how nice it was to wake up on Thursday morning and the temperatures were in the 60's. We actually kept the doors open on Thursday and the puppies ran in and out all day! Fingers crossed we will be able to do that all weekend long.
This last week was much more hectic that I had anticipated. From lots of behind the scenes work, a couple of photo shoots, house design meetings, and attending a few fun events (the 4510 x Two x Two event last night and the Neiman Marcus Fantasy Gift Reveal on Wednesday); this week was busy but rewarding!
I hope you all have the most wonderful weekend and hopefully you will get to enjoy the pretty weather. xx
Best Weekend Sales
Nordstrom:

 This is the perfect pair of dark wash high rise jeans, these are the best casual booties for fall (I have two pairs), love this coat and I am obsessed with this printed blouse.

Neiman Marcus:

 This is one of my favorite Shoshanna dresses (I wore it here), this is a great fall blouse and these are my favorite cashmere sweaters…they are on major sale so it is the perfect time to stock up!

Shopbop:

 This lace top is SO cute, this is the perfect little black dress (put a white collard shirt underneath for work events), I need this red sweater and how cute would this swing dress be with a pair of over the knee boots?
Lately
Need some easy fall style inspiration? This look is one of my favorites.
These are my 15 current favorite sweaters. Trust me, they are perfect for fall/winter!
Not sure what to wear this weekend? I rounded up my favorite fall looks from the past here.
My friend Mackenzie added these bubble earrings to her shop…you guys they are SO cute!
Everyone needs this coat for fall.
This is an easy outfit that everyone can copy from pieces you already have in your closet!