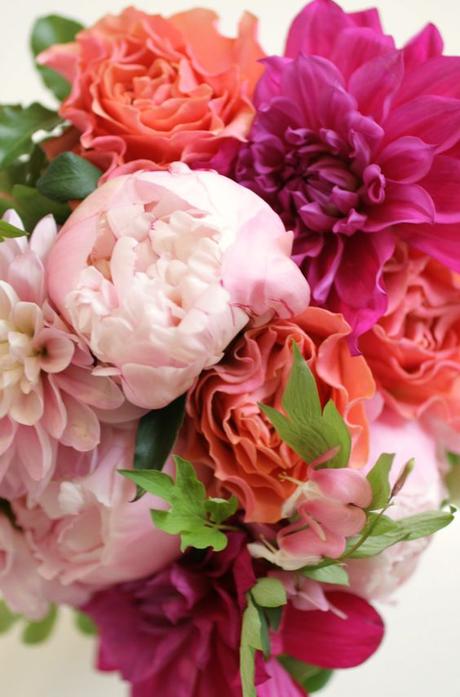 image via
Happy weekend! I am so excited that today is Friday because not only has this week been quite hectic but we have lots of fun plans for the weekend!
Ok, I'll start with the last week. The last week has really been crazy. As we are wrapping up phase one of our home renovations, it seem like everyone is wanting to finish up at once. So we have literally had people in and out all week. While we do love seeing all of the progress, it makes it so hard to focus on work, get to ALL of the e-mails and keep a 'normal' day. I know, I shouldn't be complaining because we are SO close to being done but I am just being honest.
One a more positive note, you guys, I really am so excited to finally begin to share some of the spaces that we have been working on with our designer, Cindy Sontag, for months. It's getting SO good.
Onto the weekend…this weekend will consist of pizza Friday's tomorrow night, double spin Saturday morning at Terlingo Cycle (if you haven't tried it, you should), a long nap and then the Folly Art Ball Gala Saturday night! Fun weekend for sure. What fun plans do you all have on the agenda? Whatever it maybe, I hope it is relaxing! xx
Best Weekend Sales
Nordstrom: Looking for a new pair of sunnies? This Dior pair is SO cute. I got these Jimmy Choo wedges years ago and they are still my favorites. This is a great spring/summer cotton shirt (love the blue), this off the shoulder white dress is a must have, this DVF dress is such a lovely shape, this shirt is PERFECT for warm the warm months ahead and I got this pair of white distressed jeans on Tuesday…and they are now on sale..yayyyyyyyy.

Neiman Marcus:

 Obsessed with this white embroidered chiffon top, this shirt dress needs to be in your closets, this Kate Spade dress is darling and this DVF off the shoulder blouse is lovely…perfect for spring and summer.

Shopbop:

 The blue off the shoulder blouse that I wore here is now on MAJOR sale, love this simple white tank, this dress would be so perfect for a summer wedding and these Frame denim flare jeans are $71…such a good deal!