One can see Photographs of Hongkong from the Victoria harbor view.Tourists also flock in numbers to see the skycrapers lit with lights sitting on the Kowloon side looking into the other bank with awe as the Symphony of Lights laser light show starts and mesmerises them.But many will not able to see the wonders as mostly the sky is covered with haze coming from mainland for most part of the year.Getting a clear sky one must be lucky.But that does not stop Mainlanders ,from making a trip in weekends.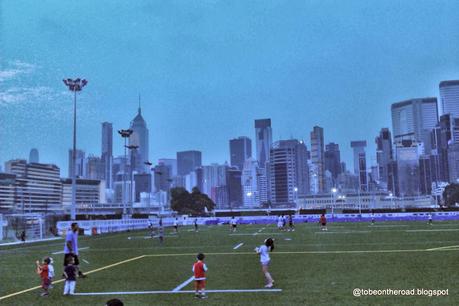 But many miss to see Hongkong from Happy valley Race course side.Horse racing is a main stay in the lives of the people here like gambling.Horse racing is followed more passionately in HongKong than in many countries.In many countries the race trackers bore a sad look on the race days as people are getting glued to Tv and internet in watching and betting.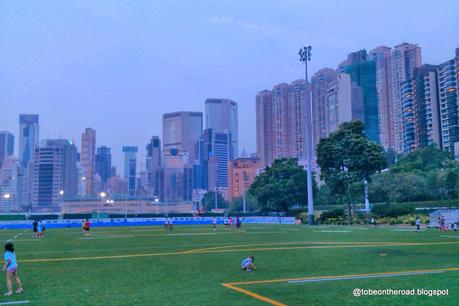 But here one must see the crowd on wednesdays which swell to whopping 40000 and the galore at which it is conducted.To see this manic crowd a visit to the track is a must.This race course boasts of a recreation facility with lot of outdoor games for children and adults which is used by locals fully.I could see parents of siblings chatting together when their maid servants on a stroll and is  big social affair.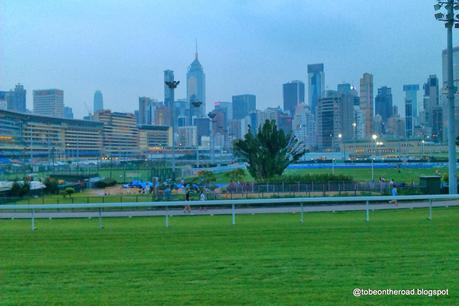 I went in the evening to see this race track which boasts of 6 million dollar betting on race days.I was stunned by the vast field and enchanting skyscrapers dotting on one side of the race track.I wondered why many photos with this backdrop not in place.Many meetings are kept at night to have a glimpse of this spectacular sight with these crowd of  buildings offering a sight of excitement to the viewers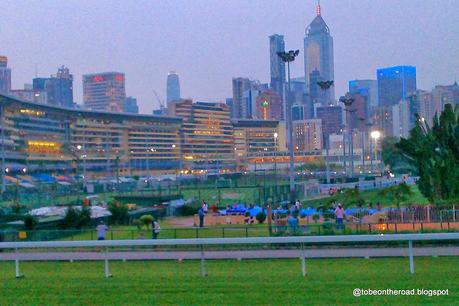 So I decided to wait and watch the spectacular display of lights with another perspective.As the sun was setting down I was praying for a clear sky but in Hong kong it is difficult.With weather spoiling sports I decided to take photos and no doubt they have come out well.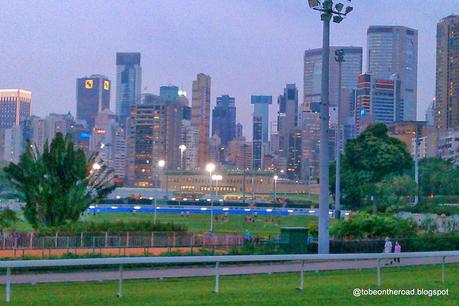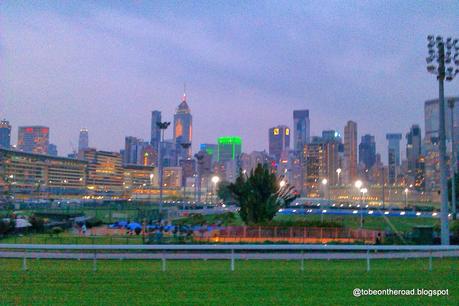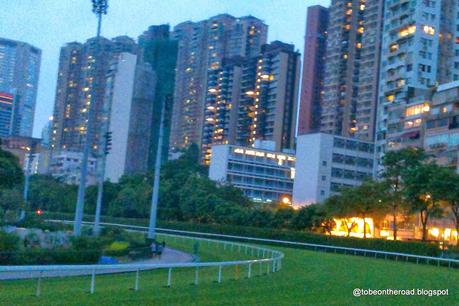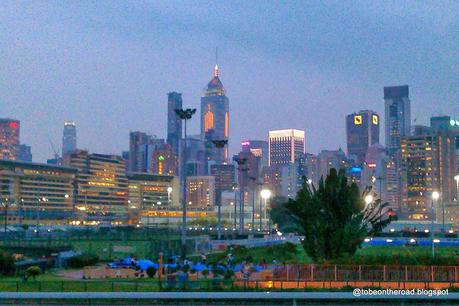 This blog post is the copyright of http://tobeontheroad.blogspot.com. Reproduction in part or full of this blog post is strictly prohibited.All copy rights are reserved.When you happen to view this blog post in other sites please bring it to the notice of CHANDRAS @[email protected] efforts will be greately appreciated.As always ,all opinions expressed here are entirely my own.