I ended up taking a longer break than I expected, as I had a lot of work to finish up for my web design business. But, I'm glad to be back, and I hope everyone is having a great New Year thus far. Here are some little projects I am undertaking to sort of "cleanse" my apartment and start fresh.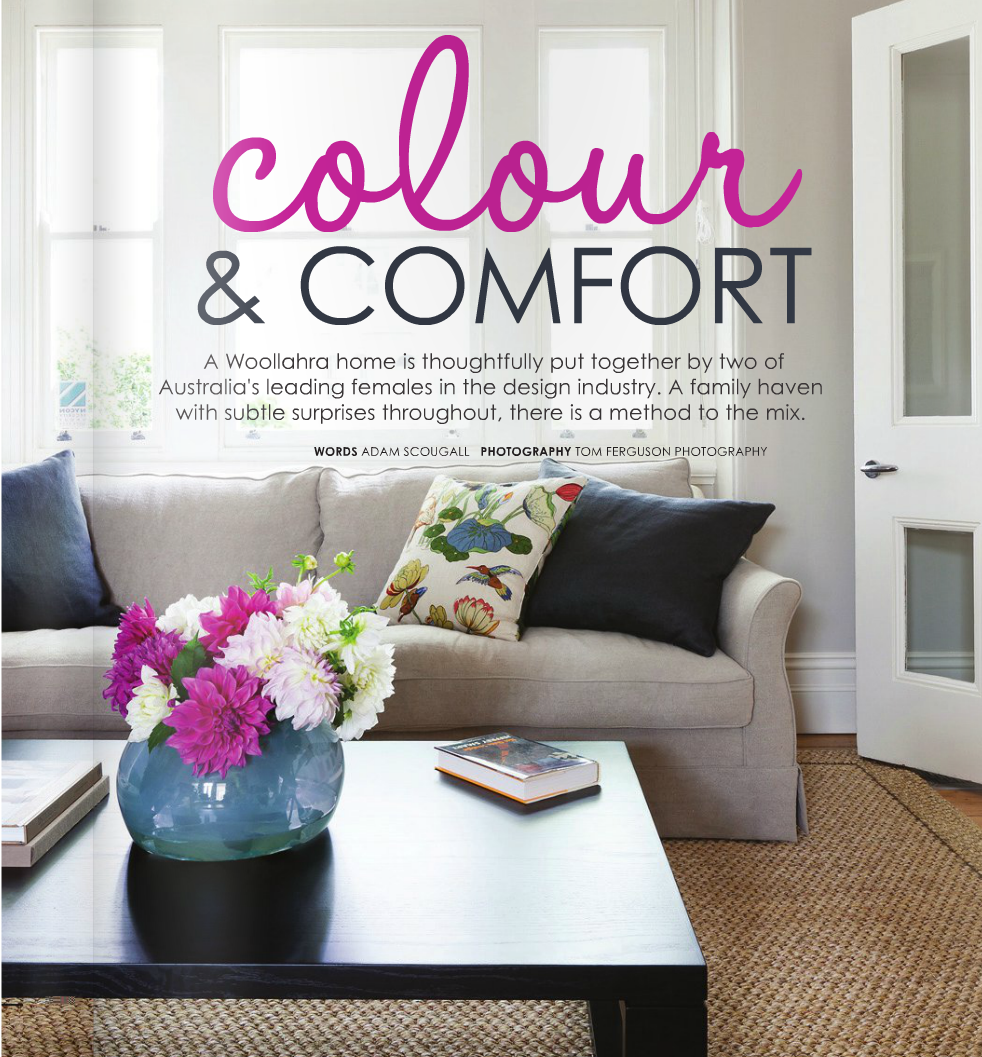 Clear your surfaces!  In general, I think people have too much stuff on their shelves and surfaces.  Remove all of your tchotchkes, candles, trays, vases, etc., and put them in a bin.  Then, slowly add back a few carefully edited pieces.  A few well-chosen objects are all you need. It might look sparse at first, but once your eye adjusts, you will love the clean, mind-clearing look of a more minimalistic homescape.  Keep any unused objects in a bin, label accordingly, and when you're aching for a refresh, swap out what you have on display now with another round of objects.  This method works great for me, and I make less purchases, because every 6 months or so I "rediscover" the objects I had packed away!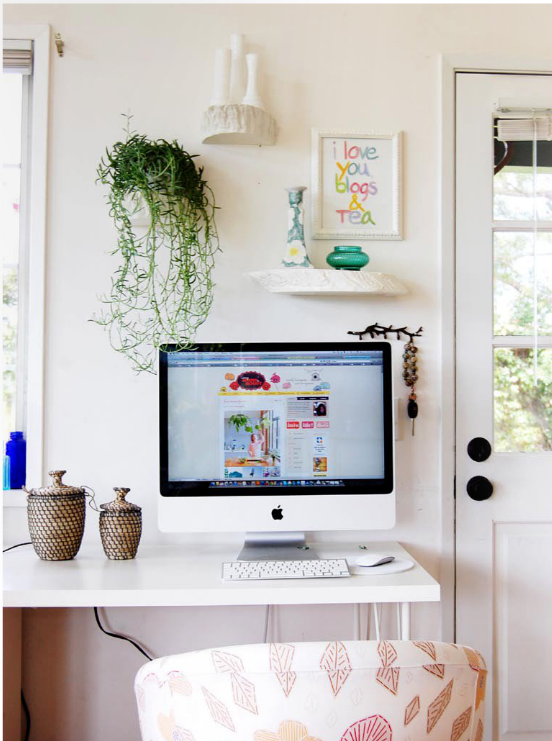 Embrace bright white. Leave at least one area of your home white. The best spot to do this would be anywhere you really have to focus, concentrate, write, or create.  It might seem counter intuitive, but a space of lower visual stimulus will be less likely to distract you, and foster a steadier mind for getting work done.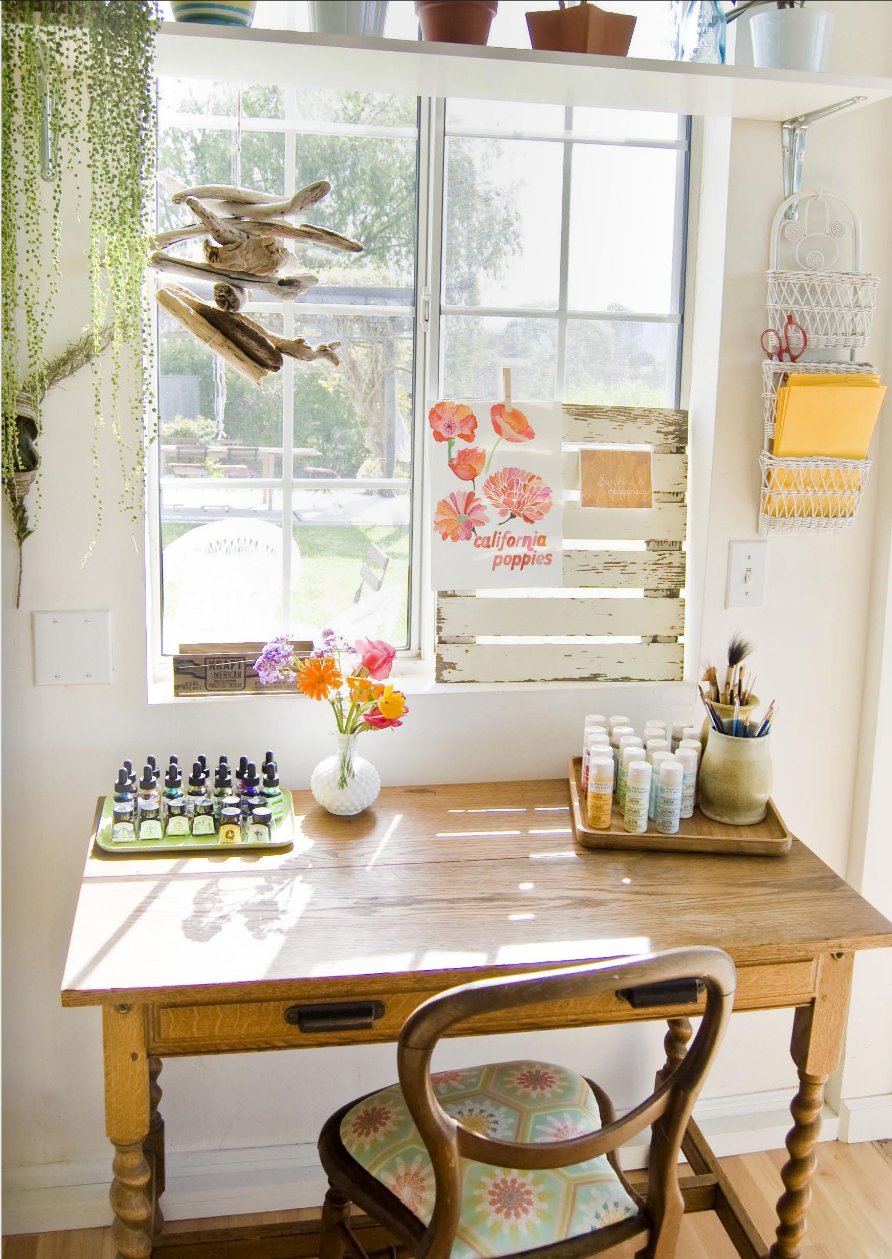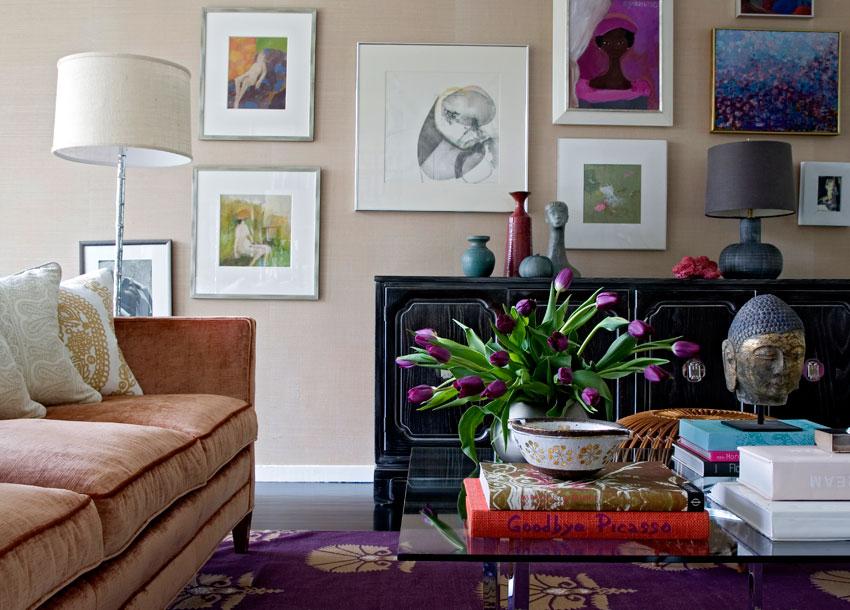 Hang your artwork!  Someone once said, art is like jewelry for your home.  For me, I finally feel like a room is complete, or feels like home, when I have hung my art.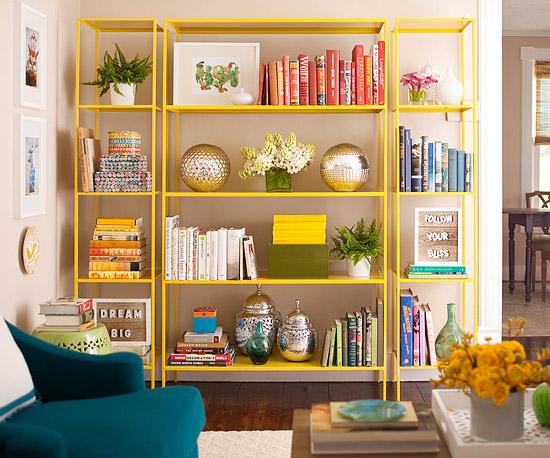 Style your book shelves.  This concept is in the same vein as hanging your art.  There is more to decorating than arranging furniture, details such as arranging your books and objets d'art makes a big impact.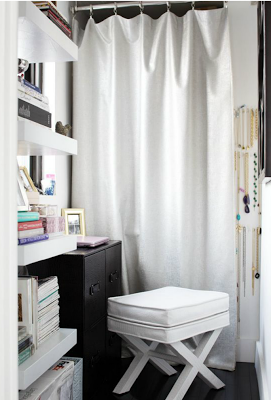 Carve out a permanent space for something you do often, or for something you'd like to do more of.  Do you enjoy the process of putting on makeup?  Carve out a small vanity area - and make it gorgeous!  Wish you could sew more put don't because you have to pull out your sewing machine every time?  Dedicate a small desk or table as a permanent sewing station.  If you want to do it enough, and even if it means changing the purpose/function of an already existing piece of furniture, you can make it work. Spending more time on things that make you happy will make you happier!
What are your 2013 plans for your home?
1. Adore Home 2.-3. 91 Mag, 4. Angie Hranowsky, 5. BHG, 6. Rue Mag