Better late than ever though, right?  My holiday season was exceptionally chaotic as it coincided with selling our house!  I'll be moving soon and am really looking forward to being settled again.  In the meantime, there is a LOT of EyeCandy things going on.  The 4th chapter of Thistle Hill's "A Needlepoint Love Story" is coming up on February 22nd to the 26th and once again I am very happy to have created brand new ornament to commemorate this year's chapter.  This design features an interior view of Thistle Hill, the grand staircase, complete with stockings!  In past exhibits, the house's many running feet of stair rails have been absolutely covered by the dozens and dozens of stockings sent in for display and I found that hugely inspirational for this year's ornament.  I hope you will get a chance to visit in person to see this grand home covered in exquisite needlepoint!
Click to visit the Needlepoint Love Story's official Facebook page! 
The 2017 Ornament: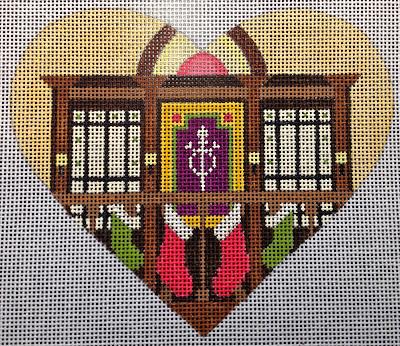 Here are the ornaments from the past three year's exhibits, all of these are still available and can be ordered via Historic Fort Worth.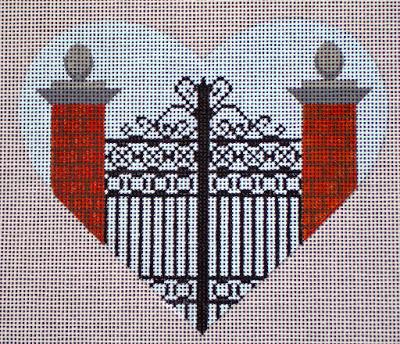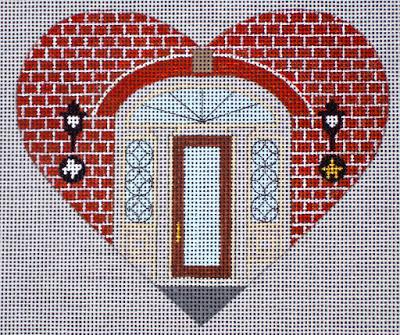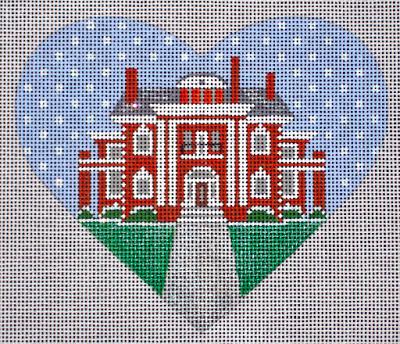 Save
Save