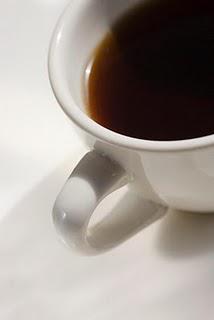 Today is National Coffee Day! Hooray!
If you're a long-time
Tennis Fixation
follower, you know that coffee is the second most popular topic around here, right after tennis. So to celebrate National Coffee Day, which I will certainly be doing, here are a few things for you:
First, after doing some extensive research, I've discovered that 7-Eleven and Dunkin' Donuts are both offering free cups of coffee today to the java-obsessed. So stop by one of their stores (and I'd do it earlier rather than later because hours are limited) to pick up your complimentary cup of joe.
Next, if you're interested in getting your caffeine fix at home, I came across a
great
recipe for iced coffee that I just can't stop making. Just click on this link -
The Secret To Perfect Homemade Iced Coffee
- and you'll get the instructions and some helpful pics from the
With A Side Of Sneakers blog
(thanks to
@TinaFFF
's twitter link to this fabulous recipe, Tina is one of my
Team 4all
pals).
Finally, if you want to know what all the excitement is about, here's a list of
Tennis Fixation
posts where we discuss the pros and cons of coffee drinking. I think its obvious, I end up being on the side of the hyped up pro-coffee drinkers.  If you are too, I hope you have a great National Coffee Day!
More Reasons To Drink Coffee
I'm Drinking Even More Coffee!
More Benefits From Coffee!

© Kim Selzman 2011 All Rights Reserved