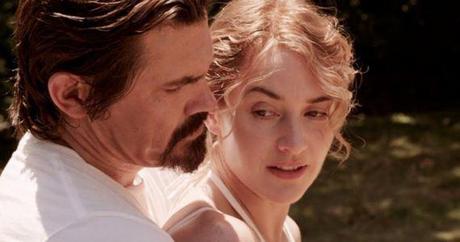 Photo Courtesy: http://www.screenrant.com
No, not the holiday you creep…the Kate Winslet film!
Every time a Kate Winslet movie comes out, I feel it's my duty as a woman to haul ass to the nearest theater and see it. I feel like that's my time to catch up with Kate and see what's new in her life.
Well, that time has come again. Kate Winslet is starring in a new movie called Labor Day, which also stars Josh Brolin (get it, Kate). The film takes place over Labor Day weekend in 1987 and somehow Kate gets involved in some type of reverse hostage situation with Josh Brolin. The trailer explains it better:
Even though I'm typically a fan of anything Kate Winslet, I'm really excited for this film because I can see myself getting into a reverse hostage situation and falling in love with the dude who commandeers my home.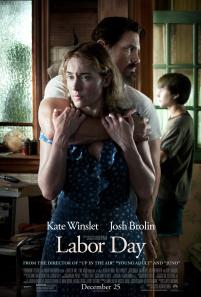 Photo Courtesy: http://www.movies.mxdwn.com
Overall, I really enjoyed this movie and it does have its tense moments. It also delves into Kate and Josh's traumatic pasts and the flashbacks made me feel sad

While the film definitely caters to the ladies, it does have its man moments. For example, Josh Brolin fixes the family car and shows Kate's movie son (Gattlin Griffith) how to play baseball! All things dudes love, right?
I do have to hand it to Kate. She used her lady powers and managed to get with Josh Brolin within a matter of 24 hours. I'm so impressed I gave this sentence its own line.
Alas, not every film is perfect and Labor Day did have one awful, awful part. To my unhappy surprise, James Van Der Beek makes a cameo. Was there no one else on planet Earth to play a police officer?! Was everyone busy?! Ugh.
Anywho, I won't spoil the ending, but I will say it's not as tragic as that other movie Kate was in. I think it was called Titanic. With that being said…go see Labor Day and support Kate and Josh. I mean, Kate just did have a baby and Josh is going through a divorce. Give them both a little boost.