Think beyond the glassware when stocking a bar area, we recommend fun trays, upscale cheese plates, and a casual wine-pourer.
Slideshow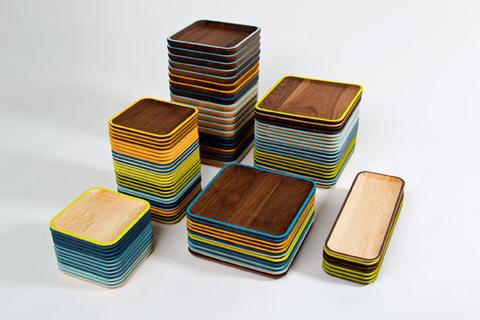 Café Trays by David Rasmussen Design
Colorado-based designer David Rasmussen's line of wooden café trays comes in maple or walnut with a neon trim. Carved with a CNC router and finished by hand, the trays are perfect for stacking and sharing appetizers $42 to $52 a piece. 
For our more vino options, check out our must-have wine list.