I engage in far too much negative thinking during winter. I end up with the darkness and the miserable weather invading my heart and causing it to be such a sorrowful place. It's very difficult to fein joy at this time; my chronic depression doesn't take a break and my acute anxiety goes into overdrive. I rarely go out, preferring to hide within a book and my blanket. Plus I don't really like to see the bare bones of the landscape, the deathly looking trees and the bare soil - it all seems too much like a skeleton, without life or hope there of.
However
, Edith Sitwell said "Winter is the time for comfort, for good food and warmth, for the touch of a friendly hand and for a talk beside the fire: it is the time for home". I love this quote and could not wish you, dear reader, anything more than this sweet feeling of contentment. It is my dream to feel it deep in my soul myself, here at home with my hubby and little Maggie.
Our gifts are wrapped, we have a carol concert to attend this evening and Mamma G is coming to spend
Christmas
dinner with us - the sloe gin has been an absolute triumph this year and the champagne is chilling in the fridge for 'jingle fizz' cocktails in the morning - hehehe. No matter my mood, we shall have a cosy home full of love and good food, may you have the same xxx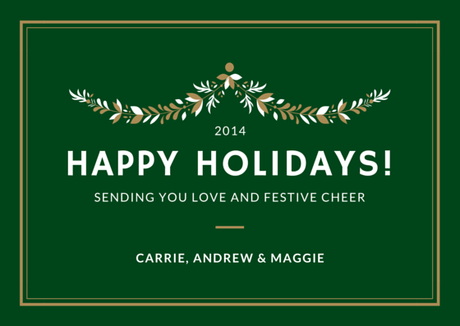 *****
The holiday harvest was taken from the Allotment today...parsnips, leeks, kale (we don't do sprouts!)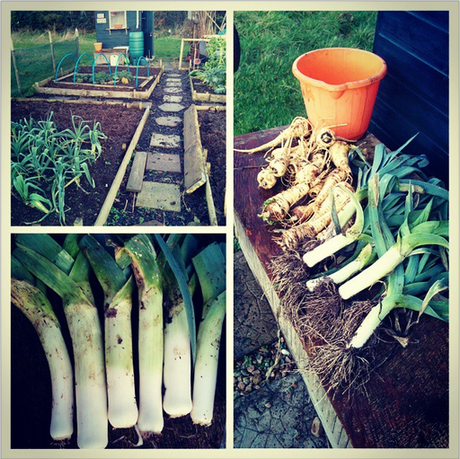 Andrew's photo collage :)
If the weather permits I hope to back there at 24a before the year is out! Until then my friends....
A heartfelt thank you to all who commented on my last post, we are healing, slowly x
With love
Carrie