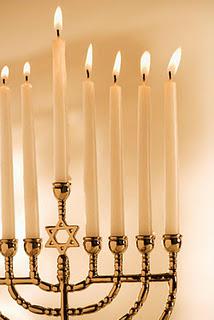 Happy First Day of Hanukkah!


While today is the first day of Hanukkah, the celebration of this holiday officially started last night. And my family is definitely celebrating. I have already given a new tennis racquet to my child who "officially" plays tennis. And other fitness-related stuff is on the way for the rest of the family. In other words - they're getting into shape whether they like it or not!
So

Happy Hanukkah

and

Happy Holidays

to everyone in

Tennis Fixation

land! Enjoy this special time with friends and family!


© Kim Selzman 2011 All Rights Reserved