Hope everyone has a safe and happy Halloween!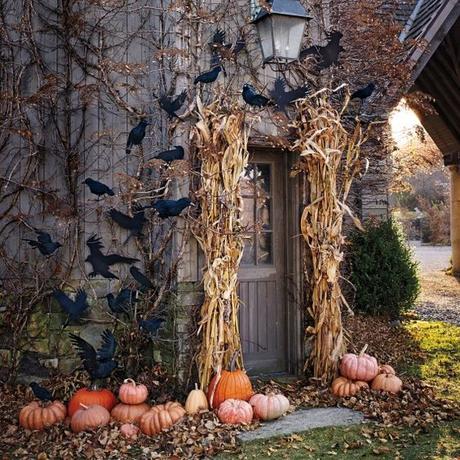 How pretty is this entrance with the pumpkins and cornstalks? The crows add a nod to the spooky season.

via House of Hargrove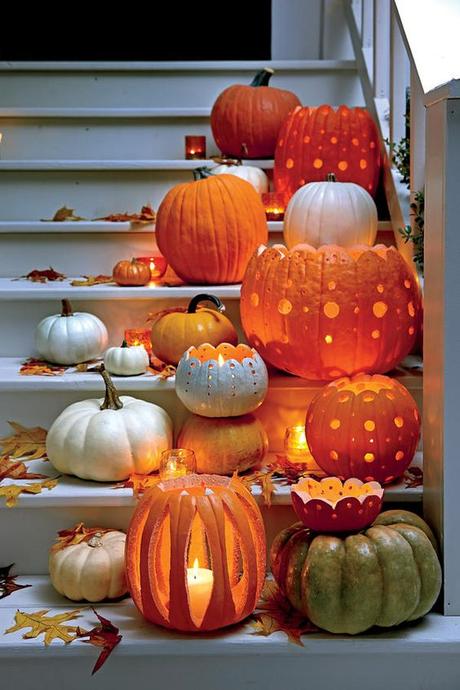 I love carved pumpkins I just never have the time.  These pumpkins as found on Southern Living are more sweet than scary.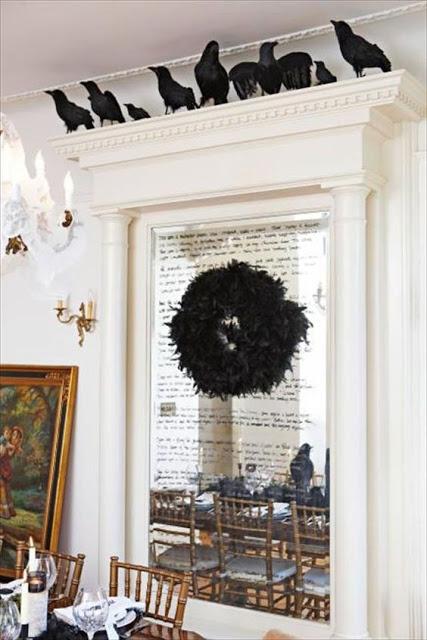 I like the subtlety of this one.  The mirror and the crows makes me think of Jonathan Strange and Mr. Norrell.
via DIY to Make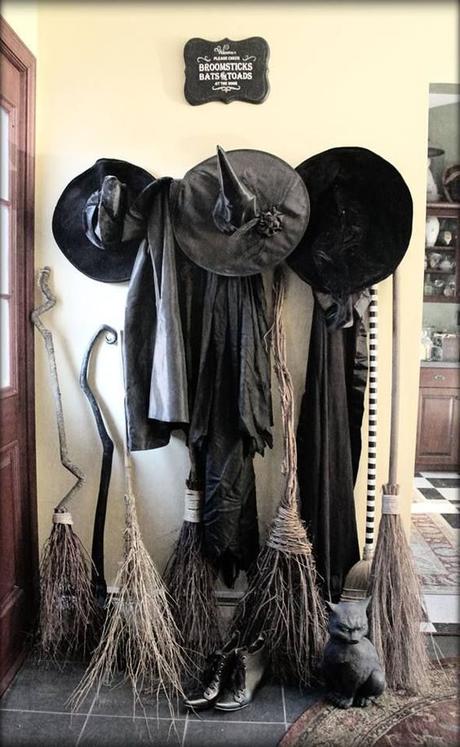 How clever is this coat rack of witches hats and brooms?

via Cute DIY Projects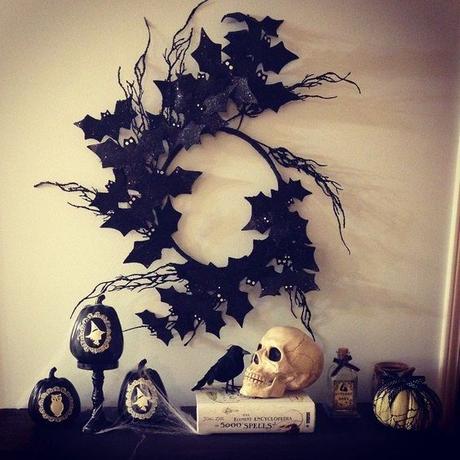 Love the wreath, the little black cameo pumpkins, and the book cover.

via PopSugar


What is your favorite Halloween decor?