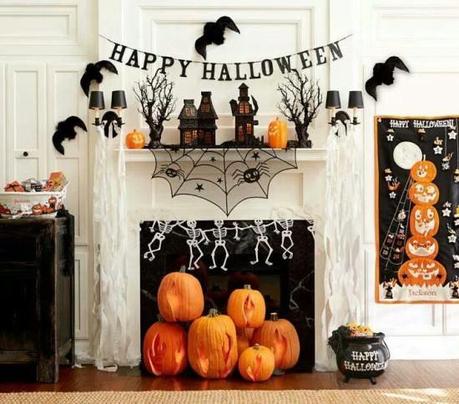 Happy Halloween ya'll! Halloween is one of my favorite holidays! Even though I don't get to dress up every year, I love all of the scary movies on tv, and of course the decorations. Life has just been so busy this year, so I'll just be relaxing at home tonight for the holiday. The future hubby and I are planning on watching scary movies all night and maybe cooking up an easy dinner. I'm a huge fan of scary movies (especially the classics), and I try to add to my dvd collection whenever I get the chance. I narrowed down some of my favs below, just in case you need a little scary movie help tonight :) I was amazingly gifted with 3 day passes to Voodoo Fest this weekend – pinch me! – so I'll be enjoying the bands and festivities all weekend along with the cooler air. Be sure to check in next week for a Voodoo Fest post, and new outfit posts!
A Nightmare on Elm Street (Freddy is my fav scary movie villain!)
Carrie 
Rosemary's Baby 
Night of the Living Dead 
The Exorcist 
Poltergeist 
Friday the 13th 
The Sixth Sense 
Last House on the Left 
Fright Night (not so scary, but it's one of my favs nonetheless!)
Pet Sematary 
Halloween (duh.)
Lastly, the absolute #1 rule when watching scary movies – originals rule! Don't settle for the newer versions, the classics are always the best!