While I was having a massage yesterday my masseuse suggested that I should eat some "happy food."
"What's that?" I asked.
"Berries!" She answered.
"Blueberries, raspberries, strawberries. They are all good, keep the blood flowing."
Sounds good to me. Smoothies, here I come. And berries, are also supposed to be the least inflammatory fruit you can eat, so double bonus.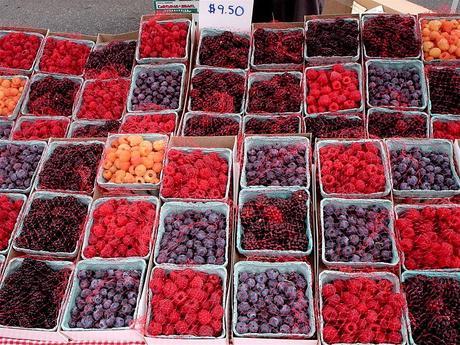 "Berries" by jchatoff from venice beach, usa - berries
Uploaded by hike395. Licensed under CC BY 2.0 via Wikimedia Commons.